SwissDrones SDO 50V2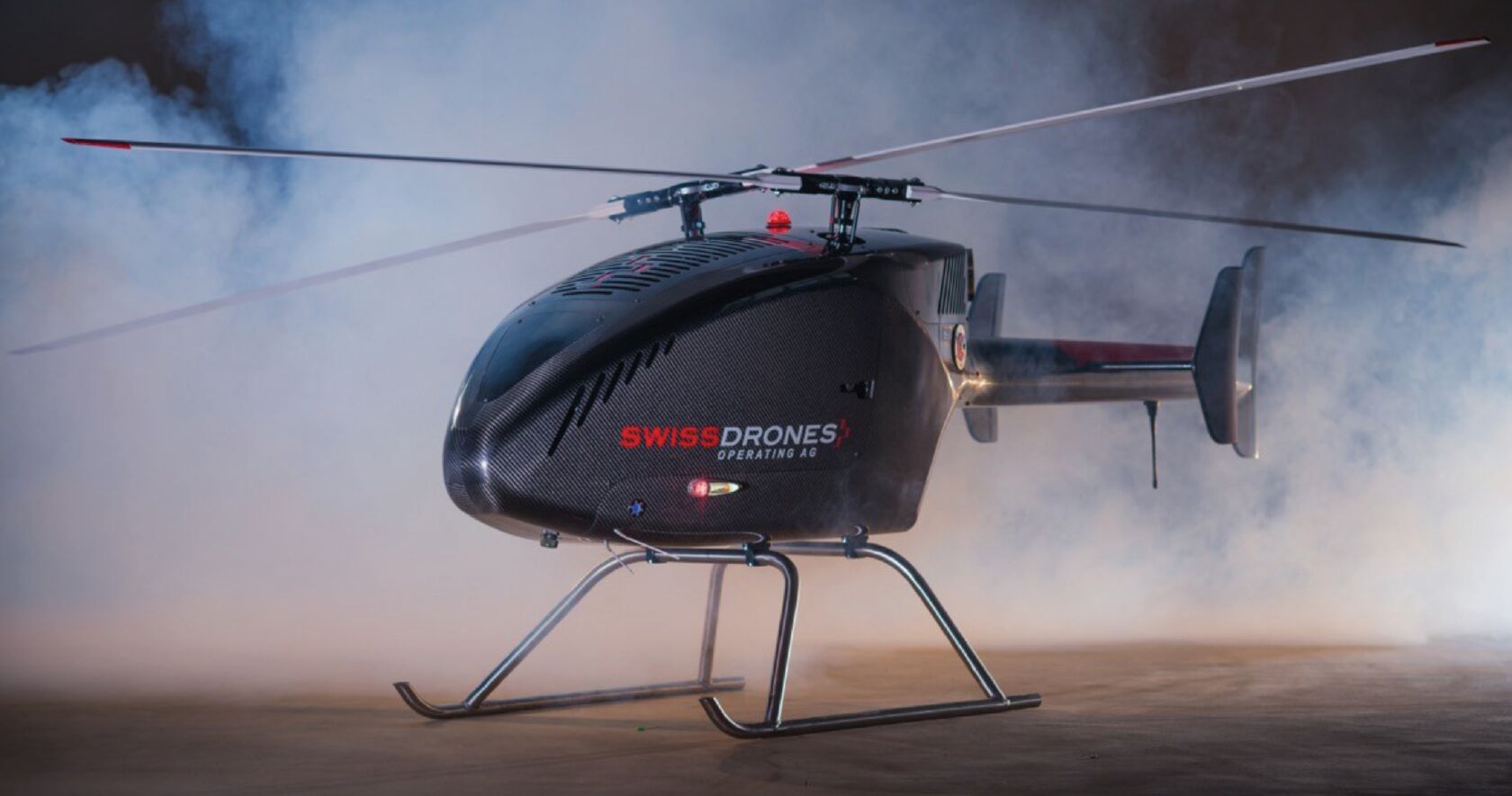 Dennis Menick of SwissDrones Operating AG says the built-in NovAtel OEM615™ receiver is a key component for the Dragon 50V2. SwissDrones developed the avionics for the new drone in cooperation with its partner, Switzerland's weControl.
"We wanted to use weControl's wePilot 3000 autopilot system," says Menick, "and so we worked together with them to integrate it into our (UAV) systems. The result, among others, is the Dragon 50V2, the most stable and dependable medium-sized drone now on the market."
weControl incorporates the OEM615 receiver card configured with GPS and GLONASS into its autopilot. Sébastien Rouault, an electronic engineer at weControl, says, "The GNSS module is more than important; it is mandatory for the autopilot to get data from such a receiver with good availability, a good level of sensitivity and without loss of positioning, and that is what the NovAtel equipment gives us."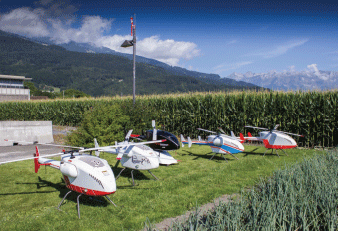 Excellence Starts Here
Based in Sevelen, Switzerland, SwissDrones Operating AG describes itself as a young high-tech company that specializes in the development and production of unmanned helicopters for civil purposes. The company's founder and CEO, Daniel Krättli, worked closely with the team at weControl to create the Dragon 50V2.
The relationship between the two companies began in 2012, says Menick, based on flexibility, short-time support, availability, professionalism and trust.
"On both sides, we are really interested in the Dragon 50's success." A sentiment wholeheartedly seconded by weControl's Rouault.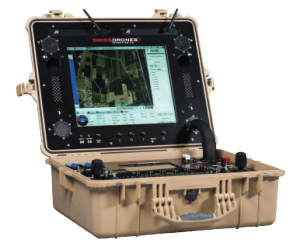 The people at weControl have been working for the past 15 years on UAV autopilot systems and are widely recognized for the reliability of their products. In 2007, weControl merged with Survey-Copter, and in 2011 the new group became a subsidiary of EADS, now Airbus Defense and Space, part of the Airbus Group.
To work with SwissDrones on the Dragon 50V2 project, weControl put together its own crack team, which included its founder and president, Jacques Chapuis. Along with software engineer Florian Guerdat, Chapuis played a key role in defining the needs and developing the algorithms and software for the Dragon 50V2.
"weControl brings significant know-how and experience in the area of flight control algorithms," says Rouault, "and we now continue to provide support in terms of software development for customization of the Dragon 50V2 system, both on the autopilot side and on the ground control station side."
Menick says that weControl provides his company with various versions of its ground control station software, making available the necessary tailored interfaces for ground-based sensor operators. "With the wide variety of sensors we employ," he says, "weControl is able to deliver to us adapted firmware packages so that the operator can achieve the optimal flight behavior with each sensor and sensor combination."
Asked what makes the Dragon 50V2 better than any other similar systems on the market, Menick says that with the intermeshing rotor system SwissDrones has on its unmanned helicopters, a tail rotor is no longer required. This results in a higher empty-weight-to-payload ratio compared to other helicopter systems.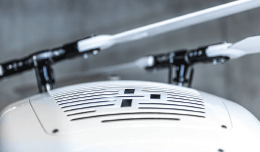 "So, the Dragon 50V2 is actually able to lift a higher weight than the empty weight of the aircraft itself," he says, "making it a unique product for this market."
With a maximum take-off weight below 150 kilograms (330 pounds), it can be operated within or beyond visual line of sight. And its integrated autopilot system allows autonomous take-off and landing procedures as well as autonomous flight patterns following preset trajectories. The Dragon 50V2 is ready to fly in 15 minutes, it needs only a two-person crew, it can be transported easily in the back of an SUV, and sensor integration is simple and straightforward.
With all that going for it, Menick says, the Dragon 50V2 has managed to corner a significant part of the medium-lift drone market, with few other systems able to compete in terms of hauling power, speed or versatility at its price point.
The Dragon Dragon 50V2 is ideally suited to a number of survey-related applications, all of which are critically dependent on accurate and robust GNSS based positioning. These include LiDAR, multispectral and hyperspectral surveying. The machine has also proven equally useful in surveillance applications such as border control, pipeline surveillance and wildlife observation.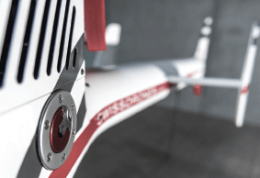 The Dragon 50V2 is also making inroads in the search-and-rescue and disaster-management domains, illustrated by the recent adoption of the unit for search and rescue operations by the Indonesian National Search and Rescue Agency, Basarnas SAR.
Menick says SwissDrones puts its focus squarely on customer needs, and it has deliberately chosen to equip the Dragon 50V2 with the highest-end sensors on the market, working in cooperation with a number of impressive partners. For example, Dragon 50V2s are equipped with Leica's RCD30 multispectral sensor, with Geo-Info's GL70 LiDAR solution (Riegl Vux), and with the AsiaKestrel hyperspectral system developed by Specim. The NovAtel OEM615 fits in well with this approach, as a top-of-the-line GNSS engine for vital navigation and positioning.