Defense
Assured positioning, navigation and timing superiority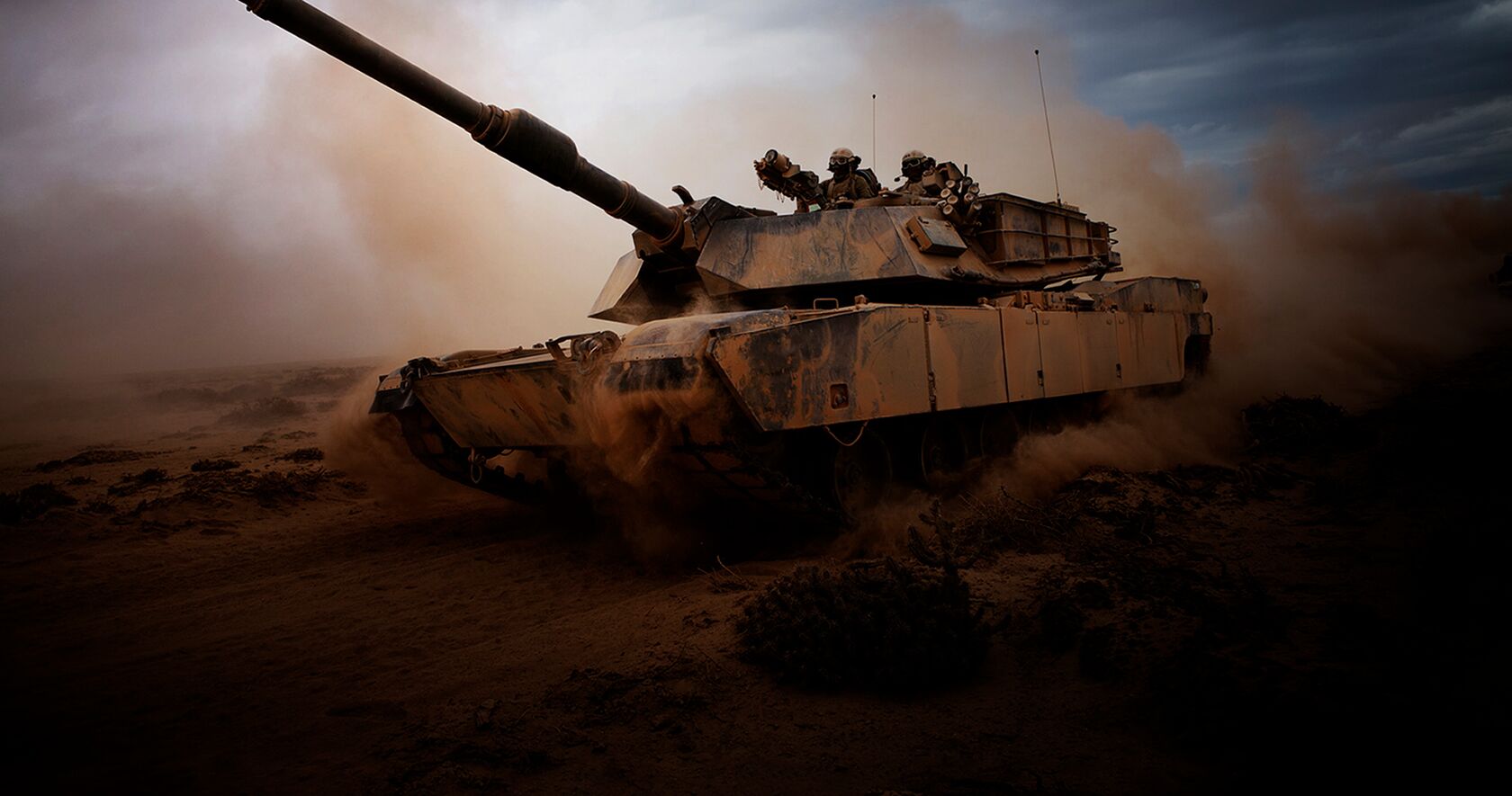 Trusted, mission-ready, electronic defense products are critical to success. Hexagon | NovAtel is a leader in this domain with over 30 years experience producing innovative technologies that ensures accurate and reliable assured positioning, navigation and timing measurements (APNT) for successful military operations.
Radio frequency (RF) interference, jamming and spoofing are growing threats across land, sea, air, space and cyberspace. Wherever you operate, NovAtel is ready to support you by providing APNT solutions to build resiliency and protection against these threats.
Jamming seeks to overpower your positioning systems and sensors, increasing friction in military tactics by slowing down targeting procedures and adding difficulty to operations. Spoofing falsifies positioning data, raising the stakes by deceiving your system. Additionally, GPS and GNSS receivers are often embedded in complex systems where the consequences of jamming or spoofing may not be apparent until they are experienced.
As a trustworthy and experienced original equipment manufacturer (OEM), NovAtel can protect your people, operations and assets through GNSS protection, with robust OEM7 multi-constellation, multi-frequency receivers, GPS Anti-Jam Technology (GAJT) and SPAN GNSS+INS technology. Situational awareness is provided through our OEM7 GNSS Resilience and Integrity Technology (GRIT) firmware suite and jammer direction-finding in our GAJT portfolio.
Cyber-electromagnetic activities (CEMA) occurring in contested environments requires a layer of resiliency and protection. Our solutions offer protection from interference and intentional GNSS jamming for continuously available and reliable APNT.
GPS Anti-Jam Technology: GAJT uses adaptive digital nulls to ensure that the continuous signals required for calculating positioning, navigation and time remain available. As with all NovAtel products, GAJT is commercial off-the-shelf (COTS) to ensure short order lead times and quick deployment. It integrates easily into new platforms and can be retrofitted on existing and legacy military platforms. With various size, weight and power options, GAJT is available for land, marine and air platforms.
OEM7 GNSS receivers: NovAtel's multi-frequency, multi-constellation receivers provide unsurpassed signal availability in challenging environments. Designed for product quality and ease of integration, all OEM7 receivers can host your own firmware through an application programming interface (API) for use of customer-designed navigation engines or guidance and control algorithms. Our GNSS Resilience and Integrity Technology (GRIT) firmware suite provides enhanced resiliency against interference as well as spoofing detection and is only compatible with OEM7 receivers.
SPAN GNSS+INS technology: SPAN technology deeply couples GNSS and inertial navigation system measurements for enhanced positioning accuracy and resiliency. Reliable, continuously available 3D position, velocity and attitude is possible, even during periods of satellite signal unavailability. Through our deep coupling process, the INS measurements enable rapid reacquisition of GNSS signals for advanced positioning precision.
Situational awareness is vital for APNT, especially within contested environments. Understanding CEMA for intelligence surveillance and reconnaissance (ISR) is critical for intelligence preparation of the battlefield, conduct of operations and cueing countermeasures. It also enables identifying the source of jamming activities. NovAtel's APNT solutions detect, locate and characterise jammers and interference for enhanced situational awareness.
GPS Anti-Jam Technology: In addition to defending your positioning, navigation and timing infrastructure from interference, GAJT provides data messages to indicate the presence and direction of jammers.
GNSS Resilience and Integrity Technology (GRIT): GRIT enables spoofing detection for a comprehensive understanding of your RF environment to identify when your positioning, navigation and timing is at risk. Our Interference Toolkit (ITK) identifies and characterises interference frequencies in your area, protecting you from unintentional and malicious interference. Time-tagged digitised samples enable users to develop customised interference location algorithms.