Setup & Monitor (Web) - Beta Release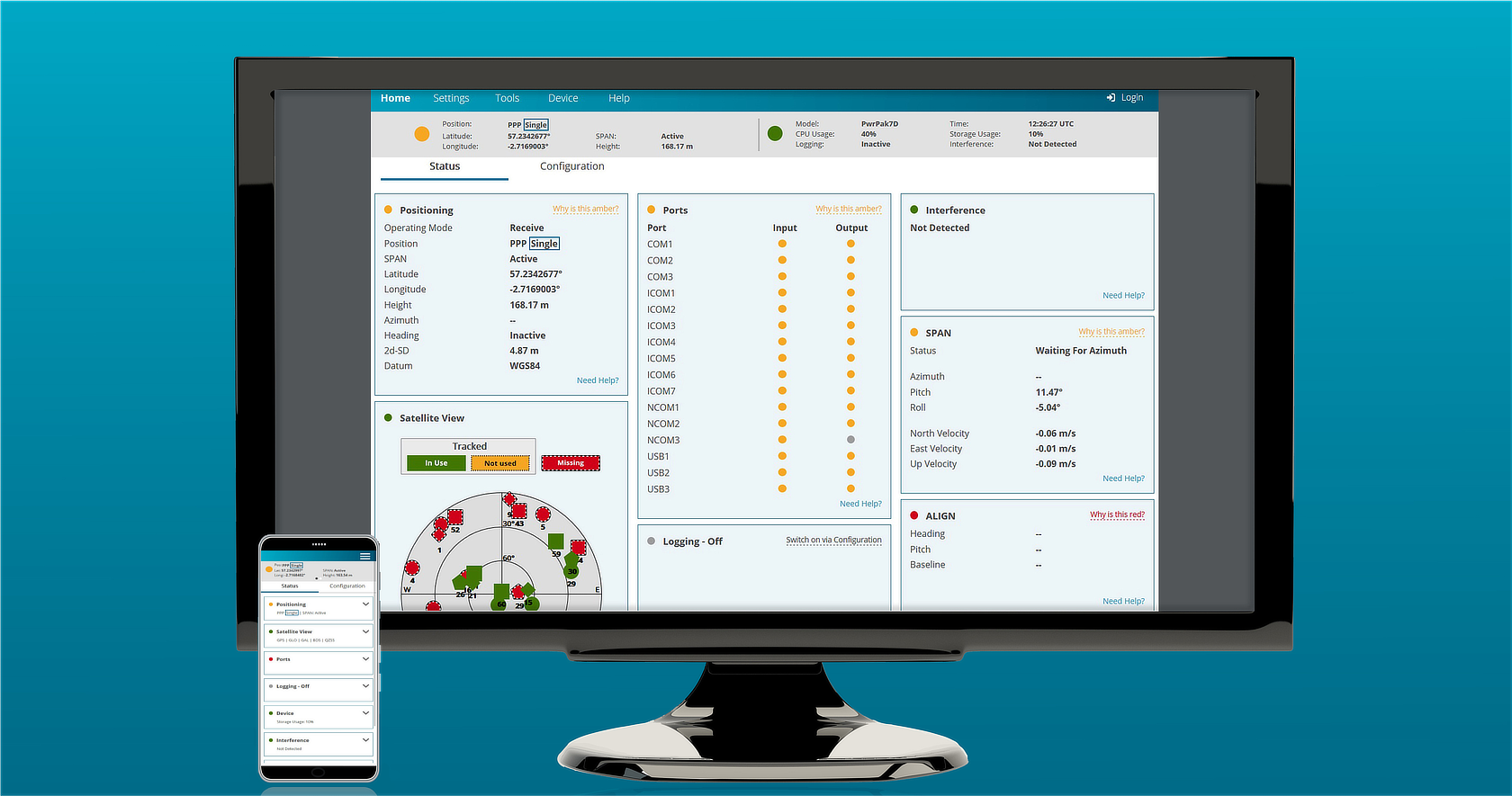 Setup & Monitor (Web) is currently in public beta.
We are working with our partners and customers to improve upon our new software. We appreciate hearing your experiences with our beta applications, and are using your feedback to inform and prioritize our roadmap.
Driven by your input and our own desire to deliver an exceptional product, we continue to add new features and refinements as we move towards our first official release.
Features coming soon:
Satellite Tracking and Frequency Visualization

Improved Dynamic SPAN configuration

Chinese and Russian language

Accessibility updates with specific support for colour blind customers
OEM7 users are welcome to participate with our development process. Our software is stable, reliable, responsive and ready for use, and we encourage OEM7 users to try the software and participate in our development process.
You can download the software below, so please read on and get involved, we look forward to hearing from you.
Setup & Monitor (Web)
Installed directly onboard your compatible OEM7 products, giving you the flexibility to connect with your mobile, desktop or tablet and easily setup, monitor and record the data that matters to you.
Features and Benefits:
Compatible with multiple devices and browsers including all desktop, tablet and mobile devices for enhanced productivity and accessibility
A user-friendly interface with a task-based, workflow-driven design for better guidance and support during setup and configuration
Full control of your device configuration
A contemporary responsive design for optimal readability and viewing experience
Local or remote access to your devices
Easy to visualize traffic light quality indicators
Ability to monitor output from multiple devices in real-time