TerraStar-X Enterprise GNSS Correction Services
Our TerraStar-X Enterprise Correction Service is built on TerraStar X technology and leverages existing service infrastructure to bring a hardware-agnostic correction service designed for instantaneous lane-level accuracy to large scale connected vehicle and devices. Access to TerraStar-X Enterprise is available in North America, Europe, China and Japan for automotive, industrial and consumer market customers interested in designing the same high-precision positioning solutions using TerraStar-X Enterprise correction into global programs.
End-to-End System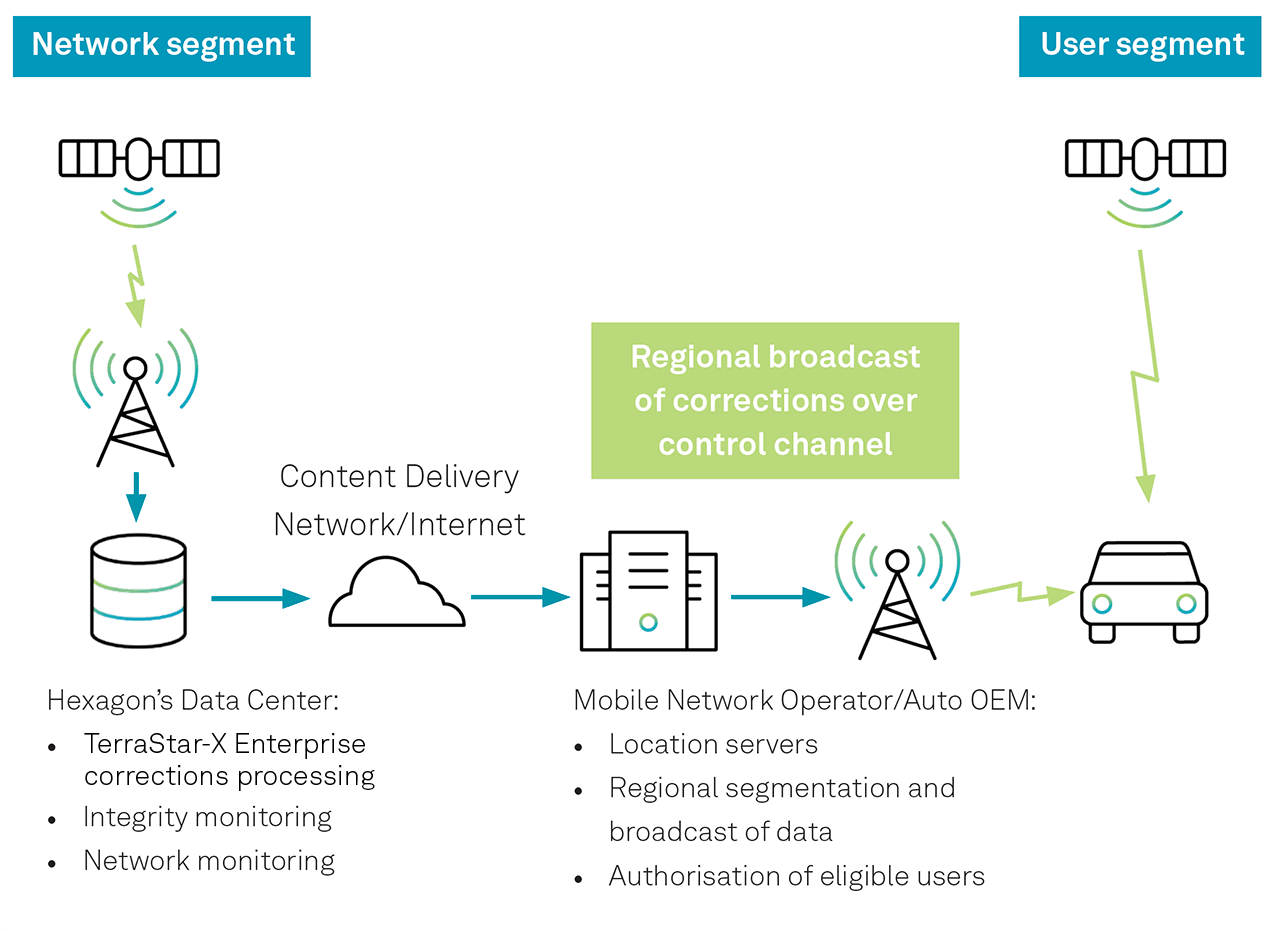 TerraStar-X Enterprise Correction Services virtually eliminates standard convergence time to provide high-accuracy positioning with lane-level accuracy for autonomous automotive applications. When combined with our positioning engine, this service allows customers to maximise positioning performance in real-time. Unlike traditional Real-Time Kinematic (RTK) corrections, TerraStar-X Enterprise is scalable for a high volume of users, meeting the availability requirements necessary for automotive and consumer applications.
Advantages of TerraStar-X Enterprise
Delivers lane-level accuracy throughout the entire coverage area in less than one minute
Designed for high-volume applications
Efficient cellular broadcast design, compatible with industry standards including 3GPP, protecting user location privacy
Low bandwidth requirement compared to RTK and delivered through common cellular and Internet channels
Designed for functional safety applications
Hardware agnostic
TerraStar-X Enterprise testbeds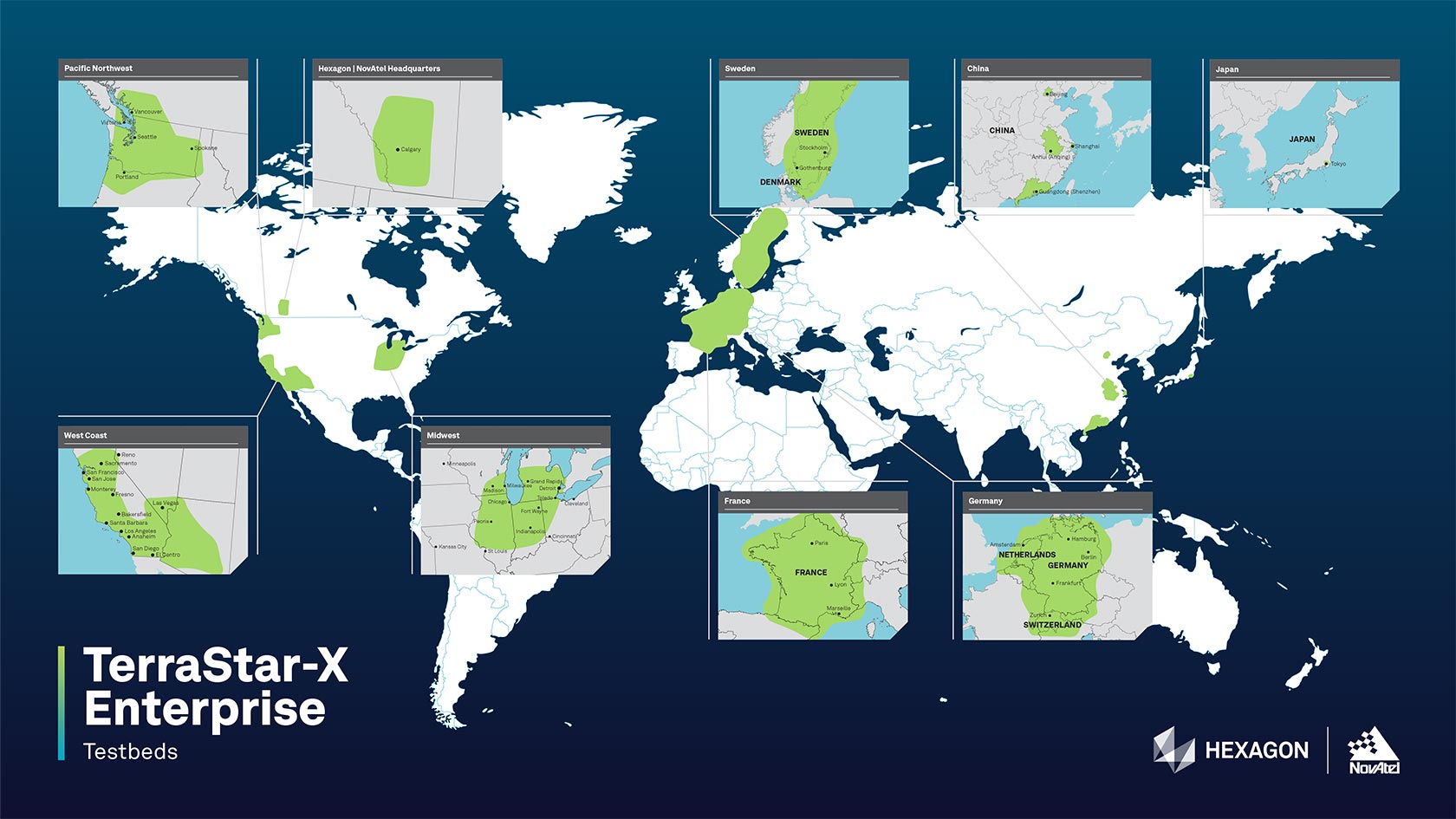 For those interested in testing TerraStar-X Enterprise for large-scale program deployment, please contact us for access to the above testbeds.