Autonomous Vehicles The Real Stuff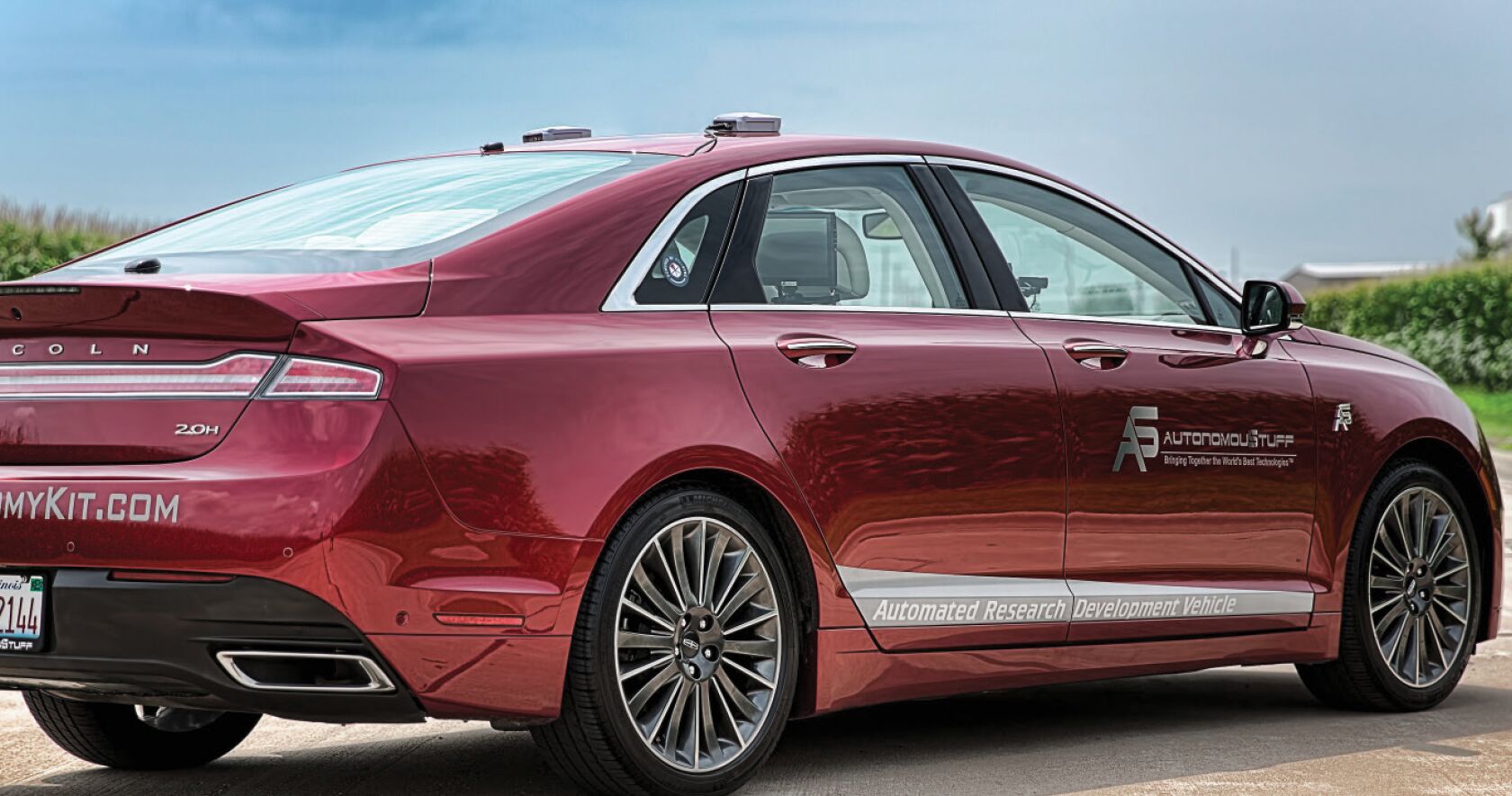 One company, Morton, Illinois-based AutonomouStuff, is integrating NovAtel Global Navigation Satellite System (GNSS) components and services into an all-in-one product for automakers and their suppliers.
The company, which first used its technology in the mining and agriculture industry, sees autonomous vehicles as its top future market.
"We are working with some of the biggest OEMs (Original Equipment Manufacturers) in the world," says Bobby Hambrick, company founder. "We are evaluating LiDAR, cameras, radar, navigation, positioning and other sensors and syncing them together."
AutonomouStuff is integrating GNSS and an Inertial Measurement Unit (IMU) into their custom product for developers. Currently, the company uses NovAtel GNSS technology—including antennas, firmware, inertial augmented systems, and software—for highway automation applications such as lane centering, Hambrick says.
The quest for high-precision positioning has been an important one for governments testing autonomous vehicles in projects worldwide. At the recent Automated Vehicles Symposium in San Francisco, which Hambrick attended, one panel member said that while Real Time Kinematic (RTK) receivers are still expensive, quality and reliability of the systems varies when used in a CityPilot project in Europe.
"Location is the main challenge for our projects, even though the accuracy requirements were not that high [in this particular project]," said Tom Alkim, representing the Netherlands' Ministry of Infrastructure and the Environment.
A fully autonomous vehicle, which industry experts say is a few years away with many highway regulations still to be developed, needs GNSS technology with centimetre-level accuracy to ensure that a vehicle stays safely in a lane. This also includes keeping vehicles at a safe distance from other cars.
NovAtel sells three levels of products from its Synchronous Position Attitude and Navigation (SPAN®) line to AutonomouStuff for use in the latter company's Vehicle Perception Kits, says Jon Auld, NovAtel director, safety critical systems.
SPAN combines GNSS and IMUs to provide positioning, velocity and attitude when satellite signals are unavailable or blocked. The company's positioning engine, NovAtel CORRECT with RTK, offers less than two-centimetre accuracy.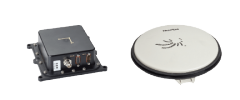 The three levels of product include a GNSS+INS (Inertial Navigation System) that provides integrated technology at several performance levels, along with NovAtel's RTK positioning, Auld says. The performance difference between the three levels is largely tied to the quality of the inertial sensor that is paired with the GNSS engine. "The higher the quality of inertial sensor, the longer the system can propagate the solution when the GNSS is obstructed," he says.
NovAtel's SPAN technology is a growing part of the positioning solution required by Autonomous Vehicles. GNSS-only systems face reliability issues when in urban canyons and encountering additional signal blockage from trees and other obstructions. At the same time, without an external reference, INS signals will drift—and develop a buildup in data errors over a period of time.
For Hambrick, the journey to start a company that focuses on automation technology followed one familiar to many entrepreneurs. "I saw a need for products that were not there—a real gap in the supply chain," he says. "I started the business in a spare bedroom, then, when it got bigger, moved it into a barn."
AutonomouStuff, founded in 2010, has grown to a sizable operation with more than 1,500 customers, Hambrick says. "We have customers in China, Japan, South Korea, Europe and Australia. In the future, we will see more products and a lot more software," he says. "We believe we are in the middle of enabling this [autonomous vehicle] industry."
In 2012, AutonomouStuff formed a spin-off company, Portland, Oregon-based Harbrick Technologies, now called Polysync, to provide a middleware platform for automotive OEMs and their suppliers to build, test, and deploy driverless systems.
"We started Harbrick because we noticed a gap in technology within the industry. We had many customers who were acquiring a variety of different sensing technologies—and were struggling with pulling all of the data together," Hambrick says.
For example, he points out that one Velodyne LiDAR sensor can output a million points-a-second of data with a 360-degree field of view. "Now, add two of those, five radars, six more LiDAR systems, four cameras, and you have a tremendous amount of data to synchronize, perform coordinate frame transformations, visualize and more."
Hambrick says AutonomouStuff's Automated Research Development platform shortens development time for his company and customers by years. "In some cases, many years," he says.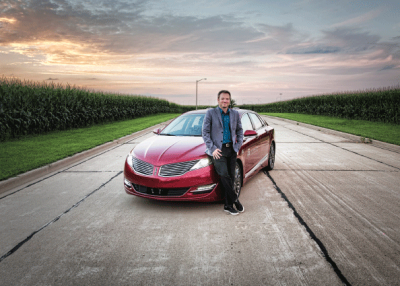 NovAtel's interest in autonomous vehicle development dates to the Defense Advanced Research Projects Agency (DARPA) Grand Challenge in the California desert more than a decade ago and, later, its Urban Challenge counterpart.
The Grand Challenge winner, Stanford University's Stanley vehicle, incorporated NovAtel's ProPak dual-frequency GNSS+INS that used a Satellite Based Augmentation System (SBAS) to improve positioning.
Earlier this year, NovAtel formed a safety critical systems group to leverage its experience in aviation technology to meet requirements for driverless cars. The company honed its certified development expertise in such programs as the Federal Aviation Administration's Wide Area Augmentation System (WAAS) and other SBAS.
Through the safety critical systems group initiative, NovAtel will not only offer products for autonomous vehicles, but for agriculture, mining and other markets that not only include those in the commercial sector, but for military use.
"The group formally has been in existence for about seven months," says Auld, adding that the team has been working on the problem for more than a year. The team is not currently a separate business division, but rather a separate business/engineering team inside NovAtel that focuses exclusively on safety critical applications. In addition to the autonomous vehicle challenges, NovAtel continues to support the ground reference station business that underpins the SBAS markets where the company has already been successful.
Auld says he is optimistic about the continued rollouts of autonomous vehicles, but cautious about the timeline.
"The coming years will see an increase in the level of automation that is available on road vehicles, but I'm not convinced that the fully automated solution will be widespread in five years," he says. "There are still many technical and legislative hurdles to overcome in order to make fully autonomous vehicles safe and reliable."
The long-haul trucking and freight market may be a big driver for future autonomous vehicle rollouts, Auld says.
"I think one of the first areas that may start the push for autonomy is the semi/tractor-trailer freight side of things. This industry continues to grow, but also continues to have trouble finding drivers," he says. "If most freight could be moved without the limitation of a human driver, there is significant opportunity to improve efficiencies and safety."
This would also be an advantage to a significant amount of operations in rural areas rather than urban, he adds.
Hambrick sees autonomous vehicle development evolving so fast that it won't just be tailored to passenger cars, public transit, or long-haul fleets. "I believe that the [autonomous vehicle] technology is at a tipping point—and soon every vehicle on wheels, in all industries, will begin to adopt it. [We] are in a very unique position by being in the middle of the transformation of the future of transportation," he says.
Full autonomous driving, or Level 5 on the Society of Automotive Engineers (SAE) and National Highway Transportation Safety Administration (NHTSA) safety scales, basically says all functions, including driving, will be handled by the vehicle, not a driver. Most government entities, and the automotive industry, do not believe this full capability will be a reality until at least 2025.