Profile in Performance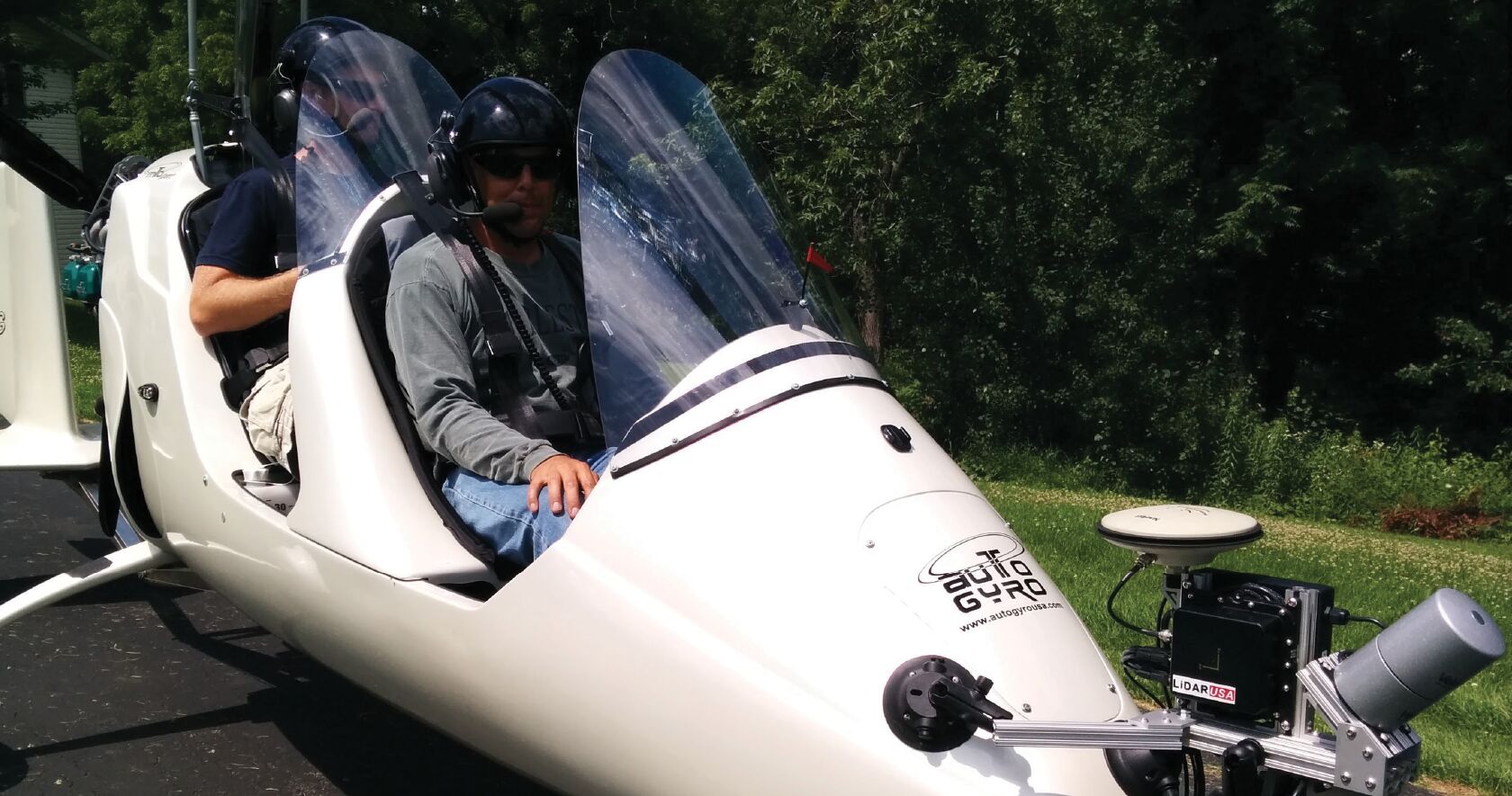 Fueled by the rapidly evolving Unmanned Aerial Vehicle (UAV) market, the vehicular mobile mapping industry is poised for double digit growth. Market research firm, Mordor Intelligence, estimates that the mobile mapping systems market will grow to $249.85 million by 2020, a 16.34% jump over the next four years.
Key in the advancement is the emergence and application of ever smaller, lighter, higher performance components. One of the innovators in this growing market is LiDAR USA (also known as Fagerman Technologies). Established in 1999, the family owned business is led by Jeff Fagerman, founder and CEO, and his son, Daniel, the chief technology officer.
The Huntsville, Ala. based company is one of the industry leaders in custom lightweight, highly mobile LiDAR mapping solutions for ground, water and air—really lightweight. In the last five years, the company has reduced the weight of its LiDAR solution from 50 lbs to just 5 lbs, while improving performance and mobility.
Looking back, the younger Fagerman recalls, "We started a company with the idea that we would purchase a mobile LiDAR unit and focus on mobile surveying and mapping applications. But the price of a system that could do mapping and survey grade work was very cost prohibitive, especially for small business firms. They were large, clumsy and difficult to operate."
Beyond price, the Fagerman's found that the smaller, sleeker, more affordable units available that used Real Time Kinematic (RTK) (which brings its own set of limitations compared to post-processed data) were suitable for mapping grade, but not survey grade work. Jeff Fagerman says, "So, we decided to build our own."
In 2010, LiDAR USA introduced the economical ScanLook multi-purpose mobile mapping and scanning solution with a small footprint, ideal for Geographic Information Systems (GIS) and survey grade static and mobile laser mapping. The ScanLook system works with a variety of lasers, Inertial Measurement Units (IMU), cameras and scanners, all run from a wireless browser. For direct georeferencing, the system incorporates different grades of NovAtel's GNSS+INS Synchronous Position, Attitude and Navigation (SPAN®) products including IGM-ADIS, IGM-STIM and ISA100c IMUs.
Jeff explains, "We selected the SPAN series of GPS/IMU solutions because the design is modular, provides competitive performance and great software for a good price and size."
He adds, "The problem with our first generation solution (even though it was much smaller than its competitors) was that 50 lbs was still a lot of weight to lug around." Excluding the battery, the first generation ScanLook system weighs about 50 pounds and measures 8˝ x 8˝ x 26˝ at a price less than many systems with similar capabilities and impressive flexibility. ScanLook can be mounted on cars, trucks, ATVs, rail, boats, gyroplanes, helicopters, UAVs, backpacks, poles, carts, etc.
Soon after the introduction of ScanLook, new, more powerful Micro Electromechanical Systems (MEMS) technology began to move into the market. Daniel recalls, "When the MEMS systems first came out (particularly the SPAN-IGM-S1), many of our competitors doubted theabilities of the unit—but we tested many ofthem and cost/performance/size ratios wereundeniable. For survey work, we would needto correct the data anyway so positional errorof +/- 10 cm or +/-15 cm during a GNSS outageof 30 seconds is not a problem."
The Fagerman's tested a range of solutions from various manufacturers including NovAtel's UIMU-LCI and-IMU-FSAS
IMUs and the SPAN-IGM-S1 system along with some lower end MEMS IMUs mounted on the same platform.
In 2014, LiDAR USA integrated the NovAtel SPAN-IGM-S1, which features the tactical grade, high-performance STIM300 MEMS IMU with centimetre level accuracy, combined with NovAtel's OEM615™ receiver into the next generation ScanLook solution, the Snoopy A-Series. The STIM300 IMU is a small, lightweight, non-GPS aided IMU with three gyros, three accelerometers and three inclinometers.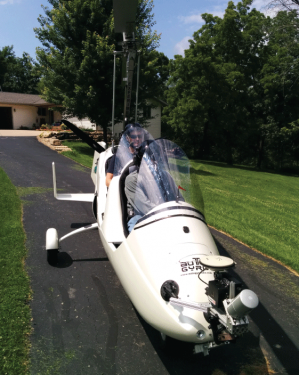 Jeff notes, "SPAN-IGM-S1 is our biggest seller and it fits well in our package. The price is right and it delivers quality results for ground, water, and low altitude aerial."
The ScanLook Snoopy A-Series is a configurable multi-platform LiDAR solution that can be tailored to virtually any mobile application whether it is scanning rails, bridges, shorelines, power lines, roads, assets, etc. Snoopy combines raw scan data with the GPS/INS trajectory to create high fidelity georeferenced point clouds.
Daniel adds, "With the IGM-S1, we are able to reduce ScanLook to the 5 lb package it is today. Now the user can mount the system to just about anything easily and quickly. With a press of a button (and if needed a quick configuring wirelessly with a smart phone) the unit is collecting data."
According to Jeff and Daniel, ScanLook's light weight makes it ideal for use on virtually any mobile platform—over the edge of a boat, the front of a motorcycle, the belly of a drone, the back of a sedan, the side of a train or on top of a back-pack.
"We have customers who use the system for applications that range from searching for a lost city in a South American jungle to monitoring wells in the North Slope of Alaska to geological changes in New Zealand. The system is truly versatile," says Daniel.
On average, LiDAR USA's applications are used to gather data for roadway resurfacing, asset/inventory mapping, topography mapping and digital elevation modeling—though the scope, scale and complexity of those projects has grown considerably in recent years.
"With today's technology, we are able to map huge areas from virtually any land, sea or air-based vehicle, quickly and affordably," explains Daniel. "The lighter weight allows us to put the system on a variety of platforms, including UAVs, opening up greater opportunities. Already, we've mapped subway tunnels in New York City and miles of railroad lines with a combination of UAVs and hyrail scan data."
Just recently, the company used the ScanLook system to scan the entire city of Hoboken, New Jersey. One of the challenges to developing the city model was to collect LiDAR data along the pedestrian walkway and shoreline where motorized vehicles were not allowed or could not easily access. So they used a boat, a truck and a hand cart. The Fagerman's scanned the streets by truck, moved the scanner to a boat for the shoreline and finally, set it on a pull behind cart for the pedestrian walkway.
He adds, "With these three mobile vehicles, we mapped the entire city in two days. In terms of technology, the biggest challenge was the city's location in an urban canyon, which made continuous GNSS difficult. We were able write an algorithm that could go through the trajectory and find the stops to reduce the overall drift (which was mostly in the z-direction)."
The lightweight, versatile IMU has also proven itself when mounted on faster, highly mobile vehicles such as helicopters.
"The helicopter path is not that much different than a car with the exception of the many abrupt 90 degree turns," says Jeff.
"The helicopter platform's antenna needs to be carefully positioned to mitigate multipath. Blades are also a potential problem with outage. The STIM300 IMU handles these situations well."
LiDAR USA also uses the IMU in a gyro plane configuration. "While the gyro plane cannot turn as sharp as a helicopter, it has banking capabilities with full 180 degree turns possible. Again the STIM300 IMU handles the positioning very nicely so it works well for mapping quarries and other larger scale projects that require significant ground travel."
"We've used it to map levees and waterways with no problem. It's an incredible solution," Jeff concludes. "There's so much opportunity to do smaller jobs from a few acres to over a thousand acres. This solution performs well in all cases."