Student race car designers driving autonomous innovation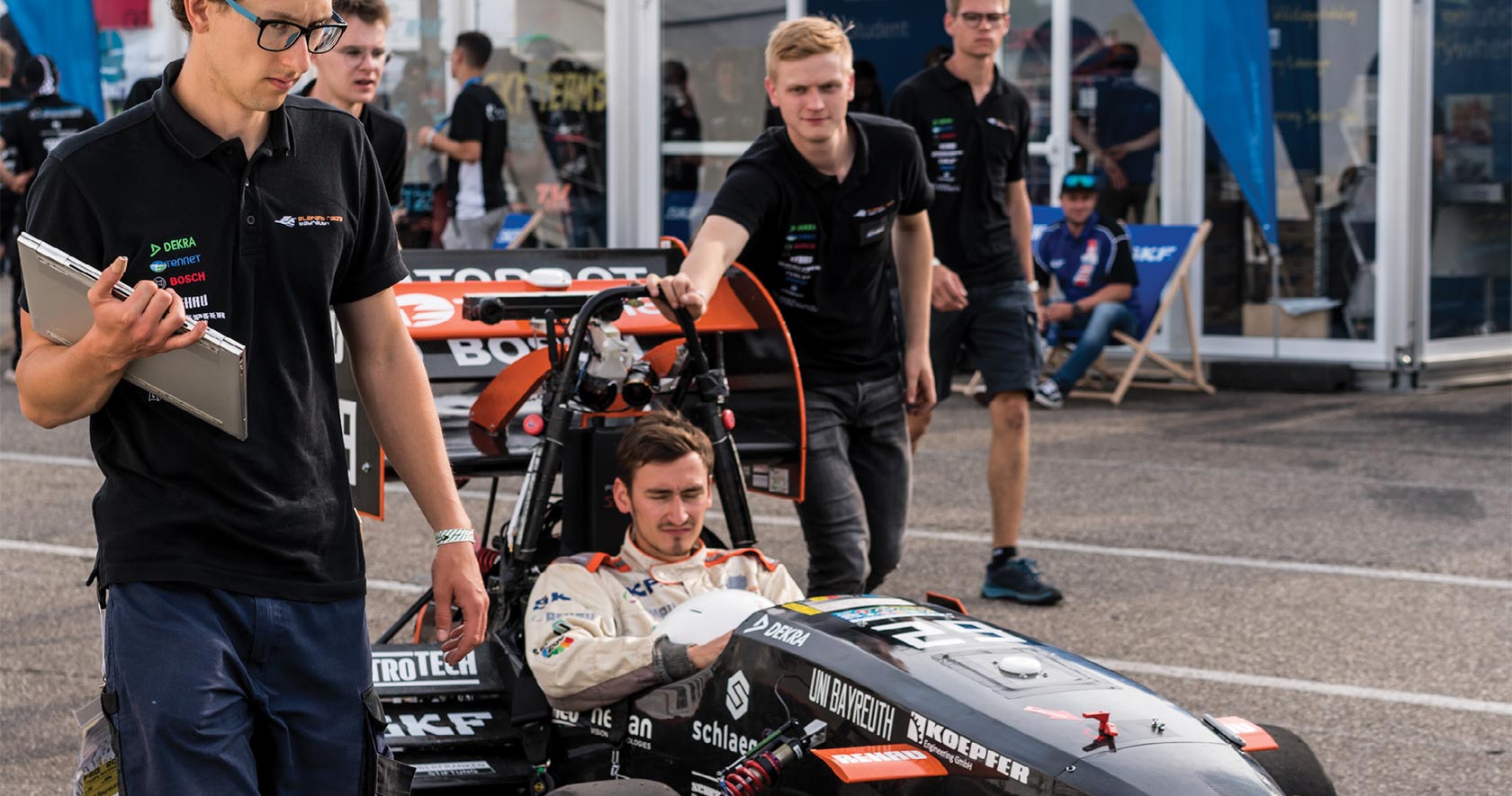 International Formula Student teams use advanced positioning technologies in innovative ways for their prototype electric and driverless vehicle designs that will benefit autonomy in the future.
Formula Student competitions are some of the largest student engineering design competitions in the world, every year bringing in hundreds of teams who design, manufacture and test open-wheel race cars and then battle it out on the racetrack.
Hexagon's Autonomy & Positioning division's leading brands NovAtel, Antcom and AutonomouStuff support positioning, navigation and timing (PNT) and autonomy needs to student racing teams around the world. These technologies include GNSS receivers, TerraStar Correction Services, high-performance antennas and sensors.
What you will learn
This article features three Formula Student racing teams from Sweden, Germany and Canada. Find out how they're using PNT technologies to push the limits of their race car design and performance.
The team from Chalmers University of Technology in Sweden uses a dual-antenna receiver with SPAN GNSS+INS technology from NovAtel, two Antcom multi-frequency GNSS antennas and TerraStar Correction Services, providing full coverage, fast convergence times and accurate positioning. They combine the positioning data with LiDAR imaging, to create an accurate map of the track in real-time while driving at racing speeds
The Elefant Racing team from the University of Bayreuth, Germany integrated the PwrPak7 receiver and INS enclosure along with TerraStar Correction Services from NovAtel. They use the GNSS receiver velocity output in a unique way, to keep their car's all-wheel-drive (AWD) wheel-slip at an optimal target, to maximise vehicle acceleration
University of Calgary's Schulich Racing team are designing an all-new fully electric race car with an OEM7600 receiver to track position and a PwrPak7 for track walks in combination with TerraStar-C PRO corrections from NovAtel, and Antcom antennas. They use GNSS data to help visualise events, like oil pressure dropping during a turn, and provide absolute speed readings to help develop and validate aero and suspension packages
Chalmers University of Technology Formula Student team on the indoor track.

Read the full article by downloading Velocity 2023