Machine control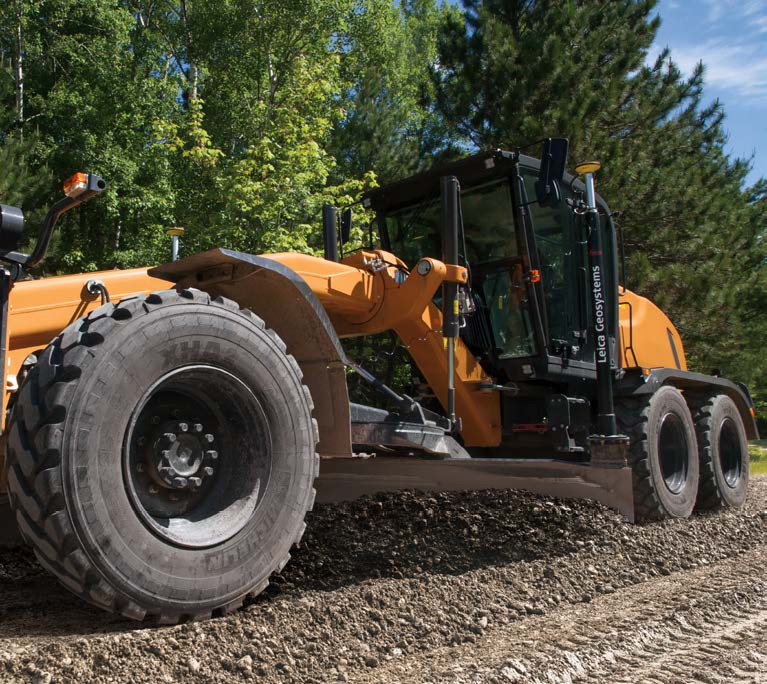 GNSS technology is being integrated into equipment such as bulldozers, excavators, graders, pavers and farm machinery to enhance productivity in the real-time operation of this equipment, and to provide situational awareness information to the equipment operator. The adoption of GNSS-based machine control is similar in its impact to the earlier adoption of hydraulics technology in machinery, which has had a profound effect on productivity and reliability.
Some of the benefits of GNSS-based machine control are summarised below:
Efficiency:
By helping the equipment operator get to the desired grade more quickly, GNSS helps speed up the work, reducing capital and operating costs.
Accuracy:
The precision achievable by GNSS-based solutions minimises the need to stop work while a survey crew measures the grade.
Job management:
Managers and contractors have access to accurate information about the job site, and the information can be viewed remotely.
Data management:
Users can print out status reports, save important data and transfer files to head office.
Theft detection:
GNSS allows users to define a "virtual fence" around their equipment and property for the purpose of automatically raising an alarm when equipment is removed, then providing equipment tracking information to the authorities.
---