UAV Manufacturer Finds Performance, Payload and Flexibility Sweet Spot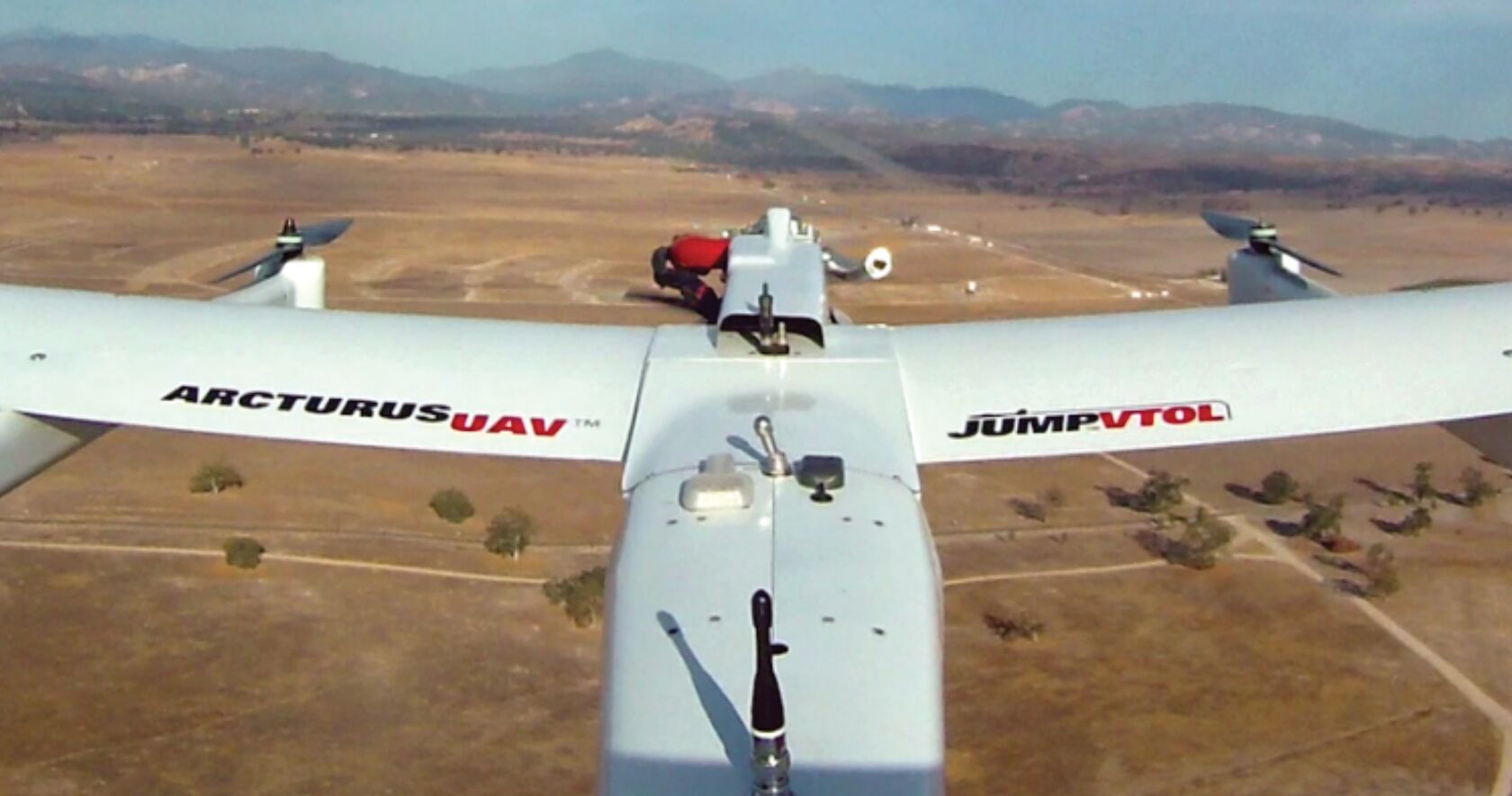 According to a recent report, the combination of UAV performance and payload flexibility is becoming a reality. Researchandmarkets.com's 2018 UAV Global Forecast 20251 projects the UAV market to expand from $20.71 billion USD in 2018 to $52.30 billion USD by 2025, with the military segment leading the way.
Pushing the Envelope
Industry analysts predict that much of the UAV development focus will be in fixed-wing UAVs, particularly systems that specialize in military applications, such as ISR and electronic warfare—a sweet spot for UAV developers and sensor integrators like Rohnert Park, California-based Arcturus UAV™.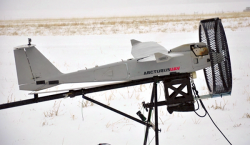 Arcturus UAV manufactures and configures unmanned aircraft systems including air vehicles, ground control stations and launch systems and its team of experts integrate non-standard payloads.
The defense contractor has already proven itself a top contender in the Group 2 UAV category per the U.S. Department of Defense (DoD) with its T-Series catapult launch UAVs and its innovative JUMP fixed wing series of systems that are capable of vertical takeoff and landing with no catapult necessary.
UAV Jump Start
As defined by the DoD, Group 2 UAVs have a gross takeoff weight of 21-55 lbs and a normal operating altitude of less than 3,500 ft above ground level with an airspeed of less than 250 knots. These systems typically have limited range and endurance as compared to larger Group 3 UAVs.
According to Arcturus UAV founder D'Milo Hallerberg, "The JUMP 20 is more like a Group 2.5 because of its unique combination of total payload capacity (fuel + useable payload), speed, endurance and operational altitude."
The JUMP 20 has a typical maximum takeoff weight of 210 lbs with a max speed of 72 knots and a rated ceiling of 15,000 ft. Depending on payload and avionic fit out, fuel can be adjusted to deliver between 9 and 15 hours of endurance. The JUMP 20 aircraft can also be converted to perform a catapult launch with a simple wing change and uses a common autopilot and ground control station architecture.
This past year, the company became one of just three UAV manufacturers to win a chance to compete for a share of a five-year $475 million contract to develop and deliver mid-endurance UAV and support surveillance services for the U.S. Special Operations Command (SOCOM) at MacDill Air Force Base, FL.
SAASM Serious

NovAtel®, part of Hexagon's Positioning Intelligence division, solutions provide accuracy, centimetre-level precision with Real-Time Kinematic (RTK) positioning, track Selective Availability Anti-Spoofing Module (SAASM) encrypted GPS signals and offer protection from spoofing attempts. Solutions that Hallerberg's firm and all UAV manufacturers in the defense sector look for.
Hallerberg confirms, "System integration can be a challenge with a smaller aircraft like a UAV, as can weight. NovAtel is a leader in systems that allow us to operate in potentially challenging GNSS environments. We make use of all of the GNSS solutions that NovAtel offers."
The best way to protect against spoofing is to directly track the satellite's encrypted Y-code, which is made possible by using a GNSS receiver that has a SAASM. All DoD GPS systems use SAASM Precise Positioning System (PPS) devices.
While the specific GNSS receivers used by companies like Arcturus are classified, one of NovAtel's premium solutions is the OEM625S SAASM GNSS receiver, which can operate with NovAtel's proprietary GPS Anti-Jam Technology (GAJT) antenna systems for added defense.
When keyed, the OEM625S provides an RTK PPS solution by applying the raw measurements from an L-3 XFACTOR SAASM to the RTK algorithm. SAASM security functions are provided over a dedicated interface, while the SAASM RTK positioning is provided through NovAtel's software command protocol. SAASM receivers such as the NovAtel OEM625S are only available to government authorized customers, and the sales and distribution of these units are tightly controlled by the U.S. DoD.
Robust GNSS solutions, like the OEM625S, with centimetre-level precision and jamming/spoofing resilience underpin new opportunities in the rapidly growing UAV military market, delivering impressive performance and flexibility.