Powering Precision AG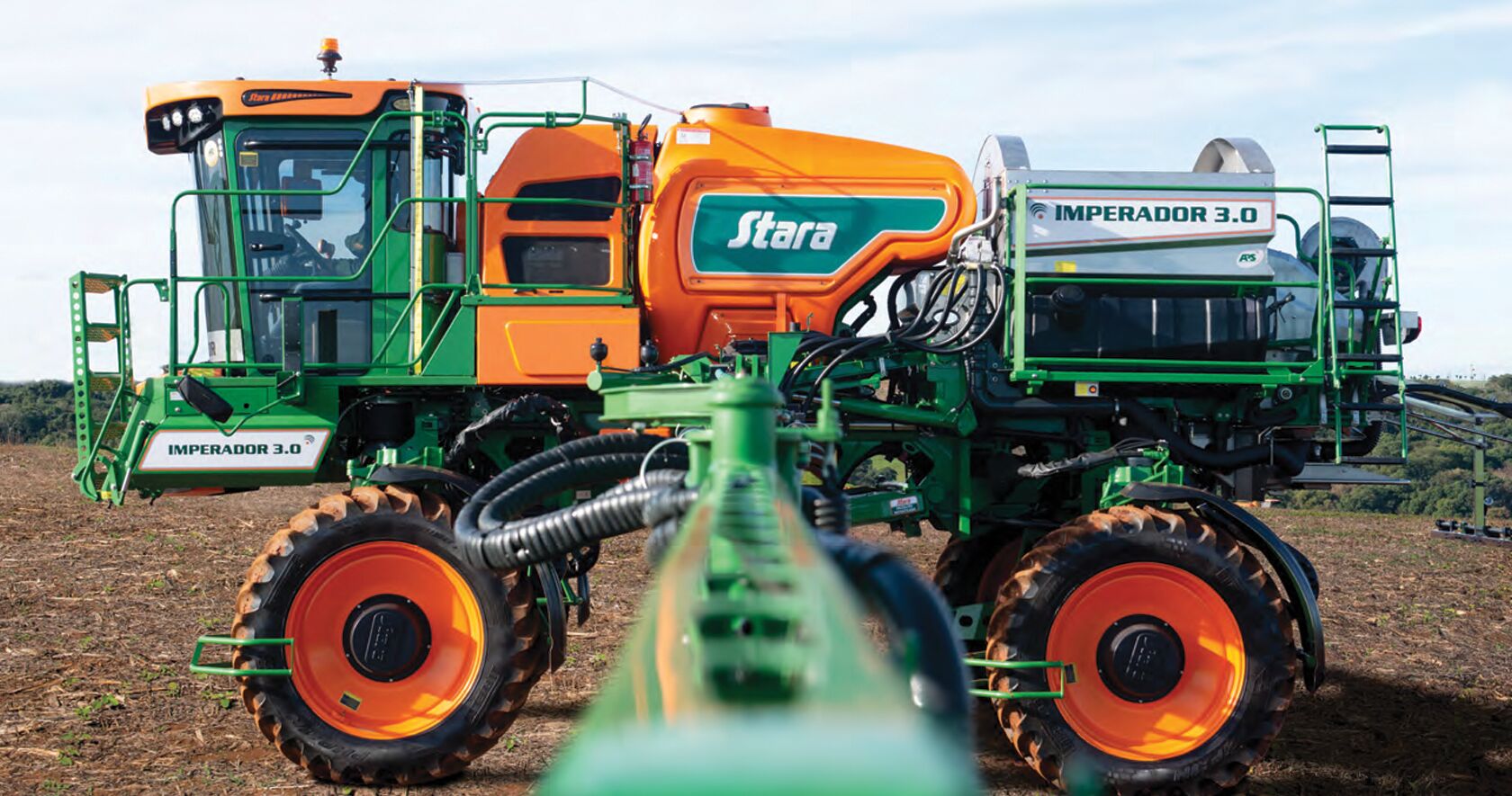 Big Data, GNSS Positioning Feed Farm-to-Tablet Opportunities
The developing trend in precision farming today, involves transforming sensor data outputs into real-time data streams that optimize nearly every human and machine activity into a "digital farming environment."
"The Internet of Things (IoT) has revolutionized our business model," explained Cristiano Buss, Director of Research & Development at Stara. "Previously, we viewed machines and farmers as separate entities. Now we can connect machines to machines and people to machines. We can connect the customers to their business in real-time on their handheld devices."
Those connections are unlocking new opportunities in precision farming particularly in places like Brazil, one of the top agricultural producing countries in the world. It is the world's largest soybean exporter and, for the first time in history, the country is expected to surpass the United States as the top soybean producer sometime in 2018.
Brazil's continued leadership in the agricultural space is in part due to its pioneering application of technology across the farming operation, such as GNSS-aided positioning, navigation and guidance. GNSS integrations have helped manufacturers like Stara and its farmer customers realize tremendous growth in recent years and set the stage for the next level of real-time operational efficiency.
Auto Evolution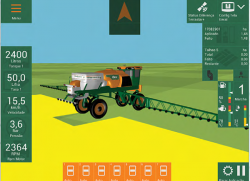 Precision farming got its start in Brazil with variable rate technology, a solution that enables producers to vary the application rates of fertilizers to meet site-specific needs. Variable rate solutions have helped better manage production and yields, saving time and cost in labor and equipment.
An integral piece of the precision application approach is GNSS technology. Over the years, manufacturers like Stara have integrated GNSS receivers in all pieces of equipment including spreaders, sprayers and tractors, thus automating the movement of field equipment. With integrated GNSS, farmers are able to manage planting and spraying rates with centimetre-level positioning using Real-Time Kinematic (RTK) techniques and color-coded application maps, which in turn translated to increased crop yields and workflow efficiencies.
Today, technology-enabled ag applications and the benefits have expanded considerably to include self-propelled systems and automatic planting.
Stara recently introduced the Stara Row by Row Shutoff system that automatically shuts off the planting rows exactly when the monitor detects an area where planting was previously performed. With the shutoff system, there is no overlap of planting rows, which commonly occurred in finish areas and borders, thus providing significant improvement in seed economy and eliminating the competition among plants and increasing productivity in these areas.
"Row-to-row automatic shutoff on seeders has been widely adopted in Brazil in recent years, and it requires precise GNSS positioning in order to guarantee that each row can turn on and off at the right moment," Buss said. "Technologies like section shutoff in sprayers prevent skips or overlaps, maintaining the coverage and quality of the product application, while also using less product."
Stara has progressed with NovAtel technology from their initial adoption of OEMV products through to the latest OEM7® products. Buss added, "With our long-term NovAtel partnership, we are always able to provide our customer with better GNSS positioning."
The main product developed by Stara and present in most Stara machines is the Topper 5500 controller with Wi-Fi everywhere, Bluetooth and NovAtel OEM7 technology, which allows greater ease of use and interactivity between the machine and the user.
Having data in a single database, with the capacity to process and synthesize that data, is the first step toward advancing big data in the agricultural industry. Buss explained. "The farmer needs a unified technology, easy access and simple operation."
Big Data Dilemma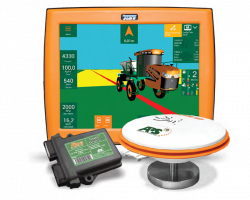 Sophisticated farmers are looking for efficiencies that go beyond the auto-steer and autospray capabilities.
Buss said, "Now that the precision of the GNSS signal is good enough for ag application, customers now look at technologies that bring less convergence time and more robustness to their machine operation. They want real-time data in the palm of their hands, data that allows them to speed up their decision-making time with regard to farm management."
For example, a planter seeding at the wrong speed can damage a field's yields—to resolve this issue quickly, the farmer needs real-time data and alerts.
Buss added, "If at the end of the day a farmer learns that a worker didn't perform a task up to standards, he or she is receiving that information too late. Today, with planters of 48 rows, a farmer can carry out more than 250 hectares of planting. If the worker makes a mistake during this task, the damage is already done. With a poorly made plantation, you have to mitigate the problem but you can't correct it." Having all the data—from crop life cycle to compliance and harvest operations—provides immediate access to critical data and analytics.
Factory-Like Operations


Much like a factory or manufacturing facility, today's farmers are focused on total cost of operation. Farmers want to understand in much greater detail where efficiencies can be improved.
"This is where intelligent machines come in, as they can supply data about application and machine performance for the farm ERP system," explained Buss. "Today, thousands of companies are looking for this, including several start-ups, but few are looking at the integration of all of the environments, with machines of different brands, etc., working together."
Stara believes it has the answer. To facilitate growing demand for improved farm analytics, Stara is working with NovAtel and German software company, SAP to integrate equipment sensors with a digital farming platform, with GNSS providing the critical precision position and navigation data.
Examples of a digital farming platform have already been piloted, according to Buss. "We had a project with SAP to have the first tractor in the world connected to a SAP farm management system so that the farmer can have machine data feeding his ERP system in real-time. This means that a real-time decrease in throttle would be recorded in the farm system while the farmer is applying product."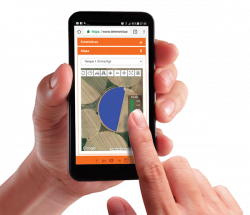 He believes the Stara, NovAtel and SAP development effort will deliver a solution that lets customers better manage food from farm-to-tablet more efficiently by running core business processes along the entire agribusiness value chain.
"We think that digital farm management will be the next great leap for agricultural enterprises, just as it happened in other industries in the '80s and '90s," Buss claimed. "Agriculture in Brazil and South America is going through this important moment. But it will have to be an easy and transparent tool for the farmer, without too many complications."
Agriculture in Brazil and South America is going through this important leap. But the tools must be easy and transparent to use without too many complications to make the leap a success.