Managing the swath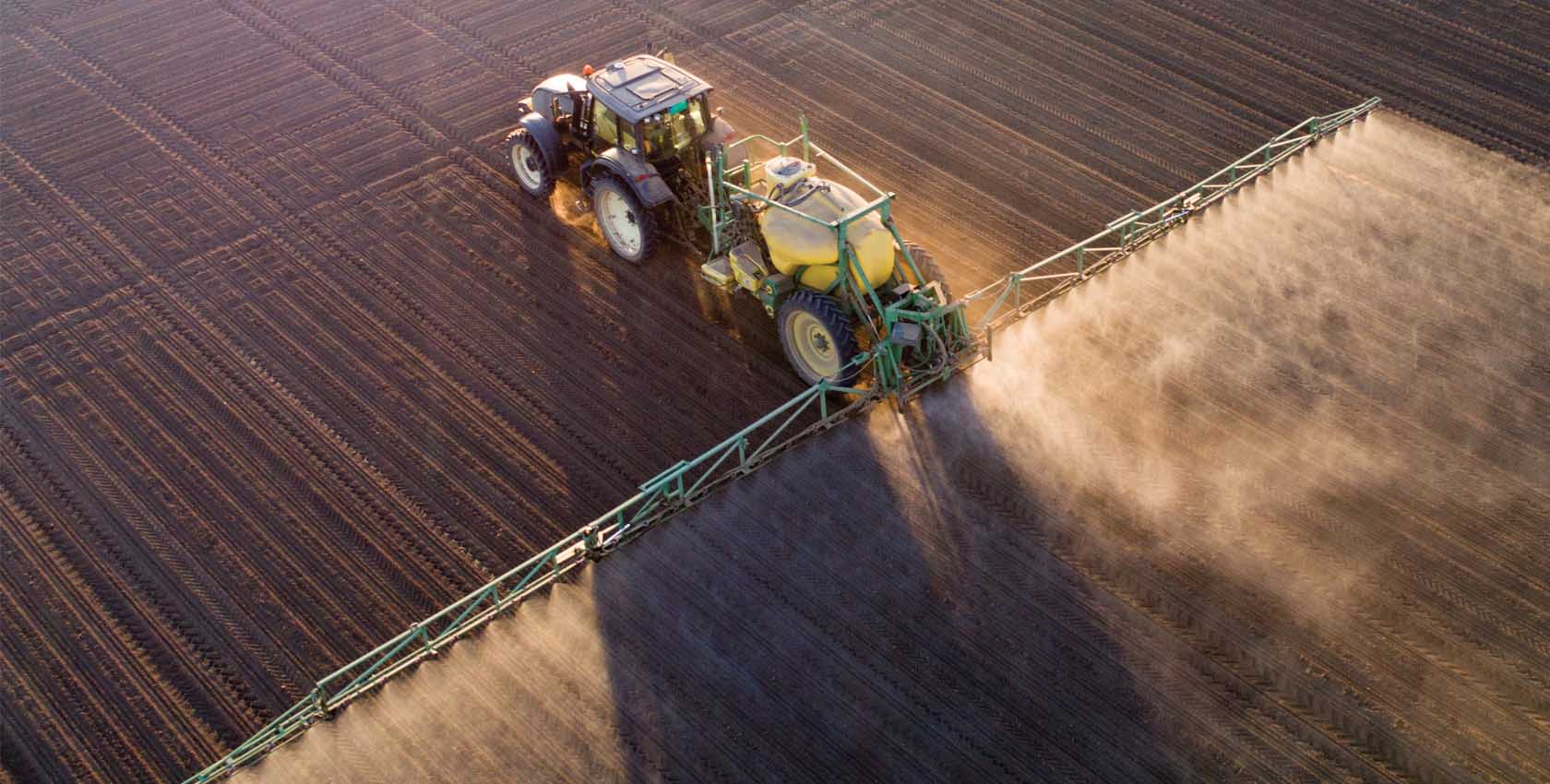 An expectation of equipment resilience and longevity is embedded in every farmer's DNA…and that requirement extends to their technology.
GNSS-enabled guidance and swath control technology is an integral part of most agricultural operations, forever replacing conventional foam markers and light bars. These systems ensure full coverage with little overlap when spraying and spreading—and the benefits of accurate and automatic section control systems to crop care and the environment are well documented.
As the industry moves to a more autonomous future, position accuracy and versatility, namely a GNSS multi-frequency solution, is an essential piece of the larger puzzle.
Rich Gould, vice president and OEM business manager at Glendale Heights, Illinois-based TeeJet Technologies, the world's leading manufacturer of spray products, explained: "Farm-related spray applications don't typically require centimetre accuracy. But as with any technology, there's an evolution of expectations in the way of scalability
and price. The bottom line is that, our customers are looking for increased accuracy and upgradeability."
That expectation of improvement sparked a next-generation advancement of TeeJet's popular guidance systems, with a little help from one of the industry's most versatile GNSS receivers.
Beyond SBAS
The primary purpose of GNSS-enabled swath control systems is to reduce the overapplication of product on crops by automatically tracking areas treated. Not only do these systems maintain consistent application rates, but they automatically turn off sections when the boom overlaps previously treated areas.
Today's sprayers and spreaders typically rely on easy-to-use and low-cost GNSS tractor guidance systems incorporating antennas that support GPS and GLONASS signals to achieve good-enough accuracy. For instance, TeeJet's low-cost Matrix 430 GPS graphical guidance system is easy to install and operate, and it moves easily between machines.
The technology is incorporated into small consoles with graphical, touchscreen user interfaces. It's an ideal, cost-effective solution for a wide range of field applications including spraying, spreading, tillage and solid seeding. It incorporates a high-quality SBAS GPS/GLONASS receiver with sub-metre pass-to-pass accuracy.
For many years, the agriculture industry has been satisfied with pass-to-pass accuracies in the range of 15-20 centimetres. Tighter tolerances required an investment in new and more costly equipment—a strong deterrent for the cost-sensitive spray market segment.
With an eye on multi-signal options for agriculture customers, TeeJet partnered with technical experts from Hexagon | NovAtel to incorporate the OEM7500 multi-frequency GNSS module paired with a high-quality internal antenna into the new TeeJet Matrix 908.
The versatile OEM7500 is lightweight (12 g) and compact (35 x 55 x 4 mm), ideal for agriculture guidance— while offering scalable accuracy options to meet customer needs.
When asked about hardware integration, Duston Traylor, design engineer for TeeJet, said: "All the information we needed was contained in the [NovAtel] data sheet. The data sheet is detailed and complete, while also being easy to navigate. As well, integration to our baseboard was very easy. All electronic and mechanical specification are thoroughly documented. Integration was successful in the first revision of our product."
As well, TeeJet technical manager Tony Chadwick confirmed that integrating the OEM7500 into the TeeJet Matrix 908 console software was a reasonably simple process. "The configuration of this receiver is essentially the same as we have used with OEMStar, OEM6 and other OEM7 variants previously, with just a few changes to better accommodate the specific capabilities of the OEM7500. As we worked through the finer details of the integration [NovAtel] application specialists Zeynep Andreotti and Haley Lawrance were always available to quickly provide thorough and complete answers to our questions. Industry-leading technology with capable and timely technical backup is why we have chosen NovAtel as our preferred GNSS supplier—and with the OEM7500, NovAtel continues to deliver to those expectations."
The OEM7500 can receive GPS, GLONASS, BeiDou, Galileo, QZSS and TerraStar correction signals. This results in high numbers of satellite signals and a wide range of configurations that can deliver application-dependent accuracy. Ag operators can start with a basic, no-subscription-required GNSS option for applications that need sub-metre accuracy. With the same Matrix 908 field solution, the operator can unlock TerraStar-C PRO for greater centimetre accuracy to meet other application requirements—with no need to change antennas or upgrade hardware.
"It's a slightly higher bill of materials cost," Gould added, "but it's far more versatile for the needs of an ag customer. This essentially provides every option for pass-to-pass accuracy within a single plug-and-play solution. This new guidance solution goes from L1 to TerraStar-C PRO in one box."
Pass-to-pass performance
One of the biggest applications of GNSS-enabled spray nozzle control systems is for automatic section control. Technology-enabled automatic section control systems reduce overapplication of products by automatically turning off boom sections as they pass over previously treated areas, and by managing application rates.
Each system incorporates a controller, a flow metre and flow control valve, and the all- important GNSS to provide geographic positioning. Compared to foam markers, these automated solutions resulted in 15% or more savings in spray product, just by switching on and off as needed to reduce the chance of overlap. Yet sub-metre accuracy, particularly if nozzles are positioned close together, could result in measurable overlap.
"Essentially you're inside the noise," Gould said. "When nozzles are close, the resolution of the swath control can be the same as the GNSS accuracy. That's where higher-accuracy GNSS could provide considerable benefit."
With the OEM7500, the overlap accuracies improve significantly. The TerraStar-L correction service, for instance,
delivers 15 cm (95%) pass-to-pass performance while TerraStar-C PRO corrections provides 2 cm (95%) pass-to-pass accuracy.
Studies have shown that automated section control systems result in substantial savings in crop inputs, and those savings grow as the number of sections increases.
Upgradeable options
For Illinois farmer Matt Jacobs, the TeeJet Matrix 908 is an upgrade of opportunity. He currently relies on a John Deere tractor and a sprayer equipped with a 90-foot boom and TeeJet guidance system to spray his corn and bean crop.
"I've used an older guidance solution for more than a decade," Jacobs said. "What I like about the TeeJet Matrix 908 is the flexibility. It allows me to use my familiar WAAS free signal or jump to other correction sources as needed depending on the situation or the task without changing anything."
He's also impressed with the ease of use. "The screen application works like a smartphone—it's very easy to interpret the guidance cues," he added. "And it's really fun to dive deeper into other capabilities and explore guidance opportunities that I could not have considered with my older system."
When asked about the significance of the TeeJet Matrix 908 to him and to the farm community in general, Jacobs said, "Machine guidance is pretty much a given in agriculture no matter the size of a farm. I think this multi-signal solution is the next critical step in our industry's move to more autonomy. I see the day when planting, spraying and harvesting is simply programmed into the onboard computer and our machines get to work. To do that, we need to have the foundational pieces, such as easily upgradeable navigation."
"With upgradeability of accuracy, farm operators have scalability," Gould concluded. "They can choose the best accuracy to meet [a] given application or control section setup, etc. that provides the greatest value. And given the workforce challenges, finding skilled operators, easy-to-use and upgradeable guidance systems, we believe, will provide even greater benefit. Bottom line, better swath control looks good, feels good, saves money on product and it's good for the environment."
Read the full PDF here: