WAAS GUS Signal Generator™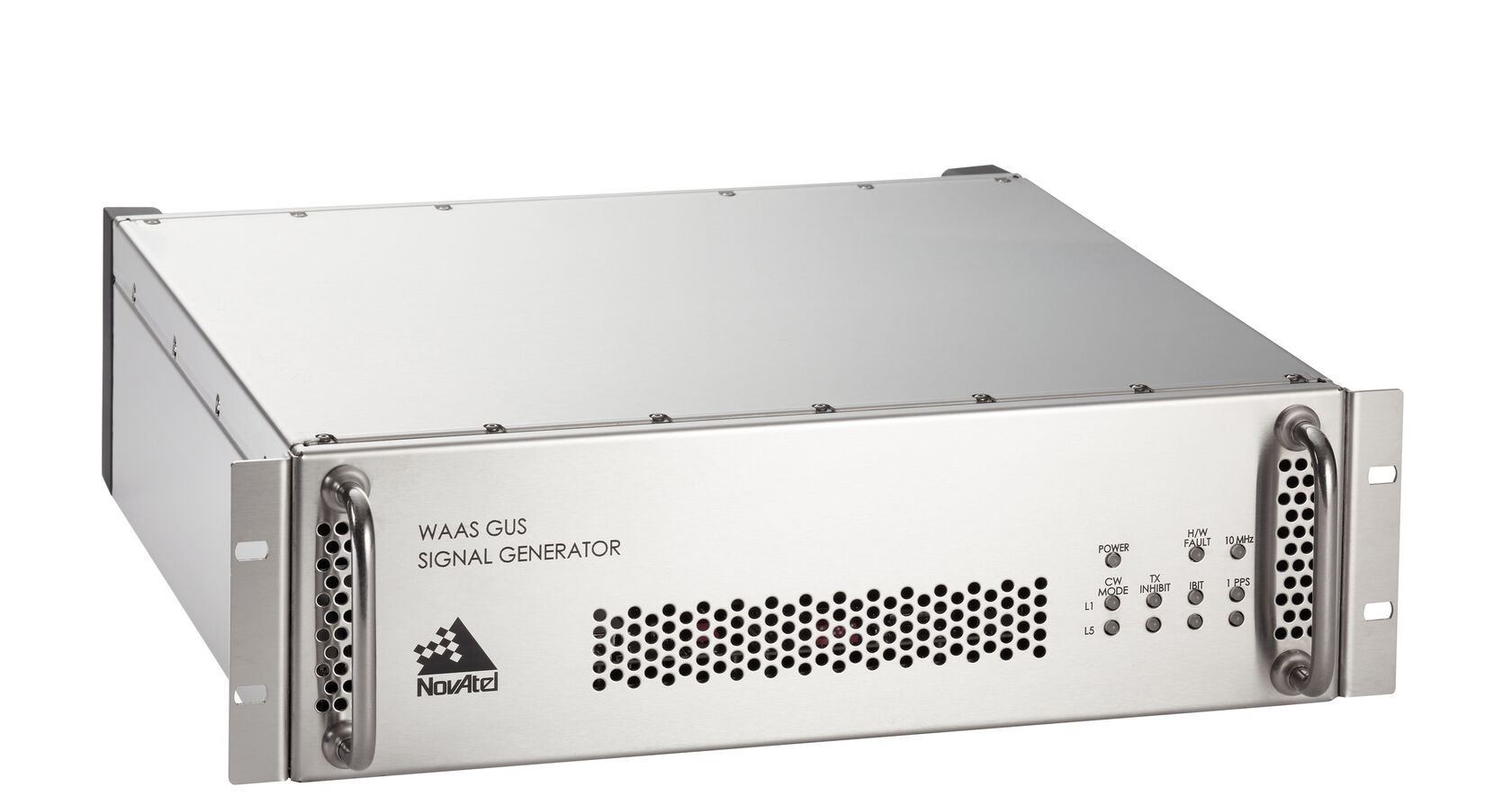 NovAtel's WAAS GUS Signal Generator is a high performance L1 and L5 signal generator designed for use in the ground uplink system of Satellite-Based Augmentation Systems (SBAS).
Features
Separate L1 and L5 signal generators
Parallel RF signal output
Standard 19 inch rack mount enclosure and connectors
Benefits
Designed specifically for use in SBAS ground uplink systems
Increased flexibility with independent control of L1 and L5 signals
Easy integration and secure installation
I Channel only or I+Q Channel Operation
Independent Signal Generators
The WAAS GUS Signal Generator is built with two independent L1 and L5 signal generators that precisely control the frequency and phase of L1 and L5 code and carrier. Using Binary-Phase Shift Keying (BPSK) or Quadrature-Phase Shifting Keying (QPSK), the signal generator provides two modulated 70 MHz intermediate frequency (IF) signals. In addition, it generates up converted signals at the L1 and L5 frequencies, which can be used for signal quality monitoring. The WAAS GUS Signal Generator also features a factory configurable bandwidth on the L1 IF signal.
Easy Installation
Requiring minimal integration effort, the WAAS GUS Signal Generator is available in a 19 inch 3U rack-mount enclosure. Standard connectors also ensure quick and secure installation. Modulation of the output carrier signals is easily disabled with switches on the back panel. Designed to operate with NovAtel's WAAS G-III Receiver, the WAAS GUS Signal Generator includes 1 PPS and external frequency reference inputs. The front panel includes LEDs to provide the status of the external frequency, the signal output and the results of the automatic self-testing.
Quick Configuration and Operation
Once connected to a data source, control computer, 10 Mhz reference and 1 PPS reference, the signal generator is ready to operate. The L1 and L5 RS-232 serial ports provide a command and status interface for each signal generator. The WAAS GUS Signal Generator allows for the input of independent SBAS symbols (FEC encoded data bits) for the L1 and L5 data streams using the RS-485 ports.