OEM7720
OEM7720 Dual-Antenna, Multi-Frequency GNSS Receiver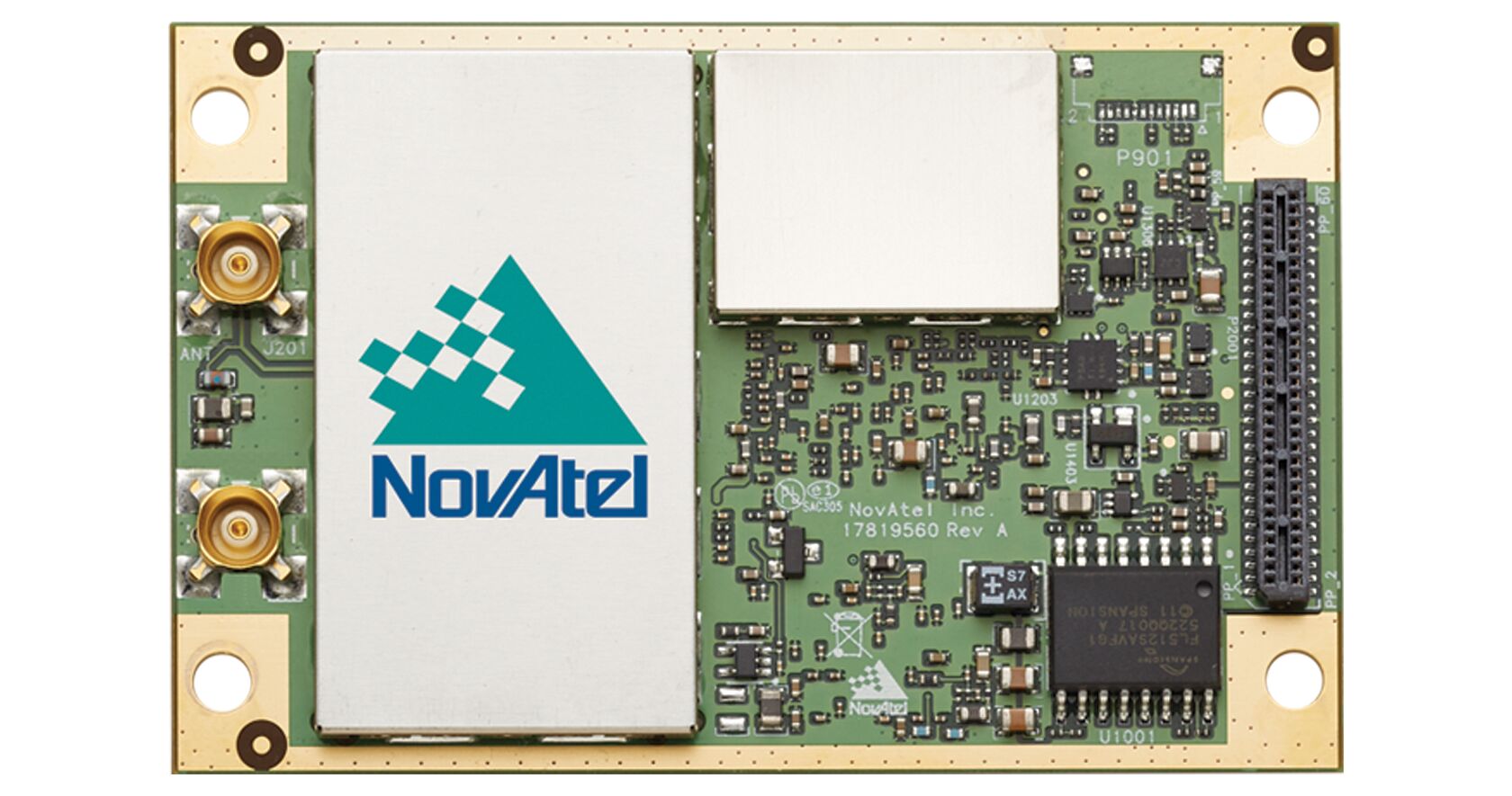 The OEM7720 is a multi-frequency, dual-antenna receiver that delivers robust heading and positioning along with advanced interference mitigation features.
To ensure maximum flexibility, the OEM7720 is capable of tracking all current and upcoming GNSS constellations.
The OEM7720 is scalable to offer sub-metre to centimetre level positioning. This receiver is field upgradable to all OEM7® family software options, including TerraStar Correction Services with RTK, ALIGN®, GLIDE® and SPAN®.
Features
Multi-frequency, multi-constellation GNSS receivers offering flexible positioning options and ease of integration
Multi-channel L-Band supports TerraStar correction services
Serial, USB, CAN and Ethernet connectivity with web interface
Advanced interference visualization and mitigation features
Firmware solutions including RTK, GLIDE™, STEADYLINE®, SPAN® and ALIGN®
Simple to integrate, small form factor with 20 g vibration performance rating
SPAN INS functionality
Attributes
| | | |
| --- | --- | --- |
| System Type | Board | |
| General Info | Length (mm) | 71 |
| | Width/Diameter (mm) | 46 |
| | Height (mm) | 8 |
| | Weight (g) | 31 |
| | Typical Power Consumption (W) | 1.8 |
| Signal Tracking | | |
| | Primary RF | |
| | GPS | L1 C/A, L1C, L2C, L2P, L5 |
| | GLONASS | L1 C/A, L2 C/A, L2P, L3 |
| | BeiDou | B1l, B1C, B2l, B2a, B2b |
| | Galileo | E1, E5 AltBOC, E5a, E5b |
| | NavIC (IRNSS) | L5 |
| | QZSS | L1 C/A, L1C, L2C, L5 |
| | SBAS | L1, L5 |
| | L-Band | up to 5 channels |
| | Secondary RF | |
| | GPS | L1 C/A, L1C, L2C, L2P, L5 |
| | GLONASS | L1 C/A, L2 C/A, L2P, L3 |
| | BeiDou | B1l, B1C, B2l, B2a, B2b |
| | Galileo | E1, E5 AltBOC, E5a, E5b |
| | NavIC (IRNSS) | L5 |
| | QZSS | L1 C/A, L1C, L2C, L5 |
| Number of Com Ports | LVCMOS | 5 |
| | CAN Bus | 2 |
| | USB Device | 1 |
| | USB Host | 1 |
| | Ethernet | 1 |
| Performance | Accuracy | (RMS) |
| | Single Point L1 | 1.5 m |
| | Single Point L1/L2 | 1.2 m |
| | SBAS | 60 cm |
| | DGPS (code) | 40 cm |
| | TerraStar-C PRO | 2.5 cm |
| | TerraStar-L | 40 cm |
| | RTK | 1 cm + 1 ppm |