HG1900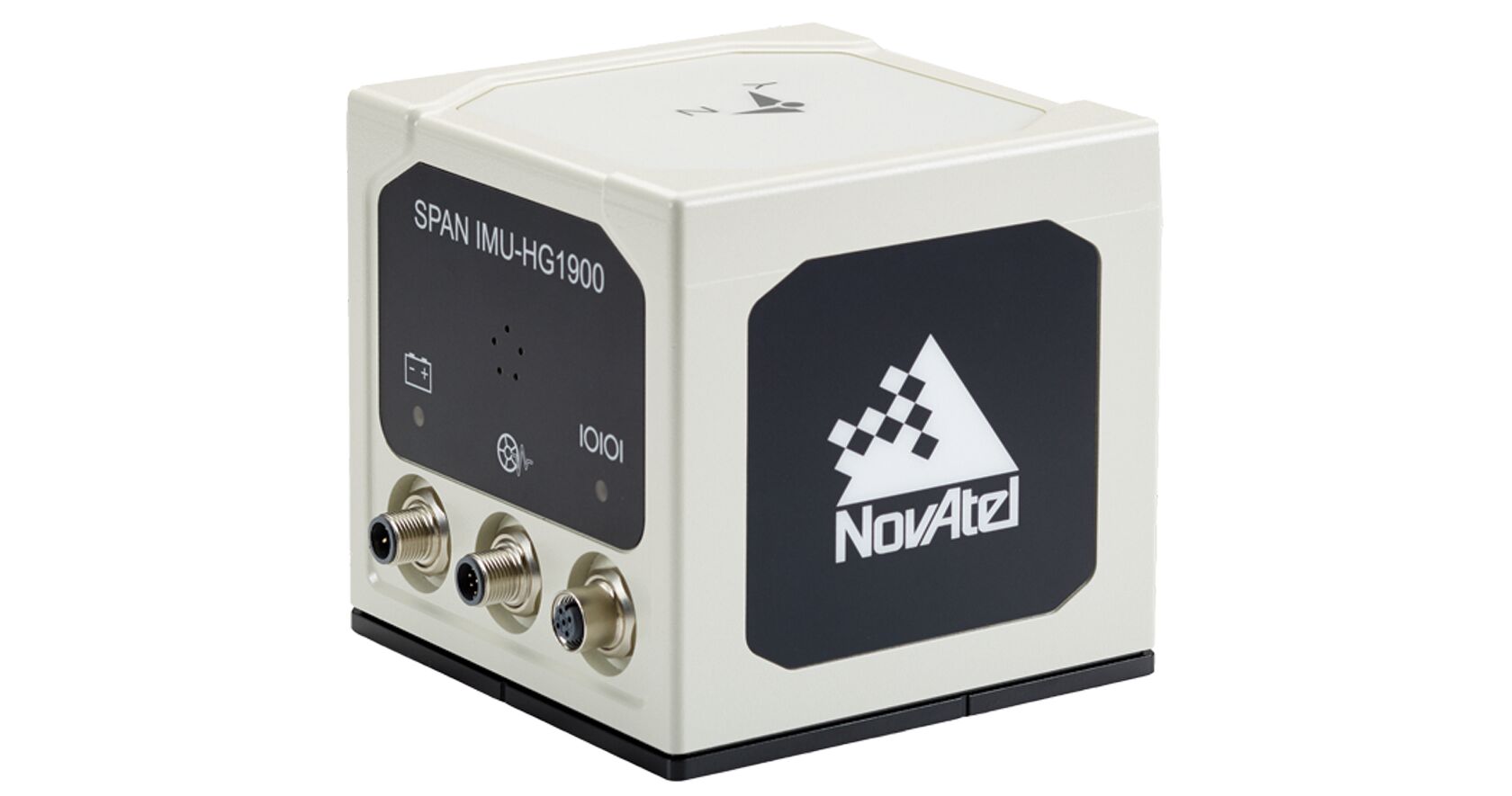 The IMU-HG1900 offers a hybrid package of Honeywell's Micro Electromechanical Systems (MEMs) Gyros and RBA accelerometers. Our Synchronous Position, Attitude and Navigation (SPAN) technology combines Global Navigation Satellite System (GNSS) positioning and Inertial Navigation Systems (INS) to provide a 3D navigation and attitude solution.
Purchase the IMU-HG1900 as a complete assembly with the IMU in an environmentally sealed enclosure or as a stand-alone OEM product to pair it with a SPAN enabled receiver.
TerraStar Correction Services and Inertial Explorer® technologies allow for higher accuracy and performance in the most demanding applications.
Features


MEMs Gyros
Small size and light weight
10-34 VDC power input
100 Hz data rate
Long MTBF
SPAN INS functionality
Benefits
Tactical grade performance
Ideal for size constrained applications
Easy to integrate with SPAN enabled GNSS receivers
Attributes
| | | |
| --- | --- | --- |
| General Info | Width (mm) | 130 |
| | Length (mm) | 130 |
| | Height (mm) | 125 |
| | Weight (kg) | >3.2 |
| | Typical Power Consumption (w) | 7.5 |
| IMU Data Rate | 200 Hz | |
| Gyro Type | MEMs | |
| Performance | Gyro Bias In-run Stability (±deg/hr) | 1 |
| | Gyro Bias Offset (deg/hr) | 5 |
| | Gyro Angular Random Walk (deg/√hr) | 0.09 |
| | Gyro Scale Factor (ppm) | 150 |
| | Gyro Range (±deg/s) | 1000 |
| | Accelerometer Bias (mg) | 1 |
| | Accelerometer Scale Factor (ppm) | 200 |
| | Accelerometer Range (±g) | 30 |