Accelerating Autonomous Application Development Starter Kit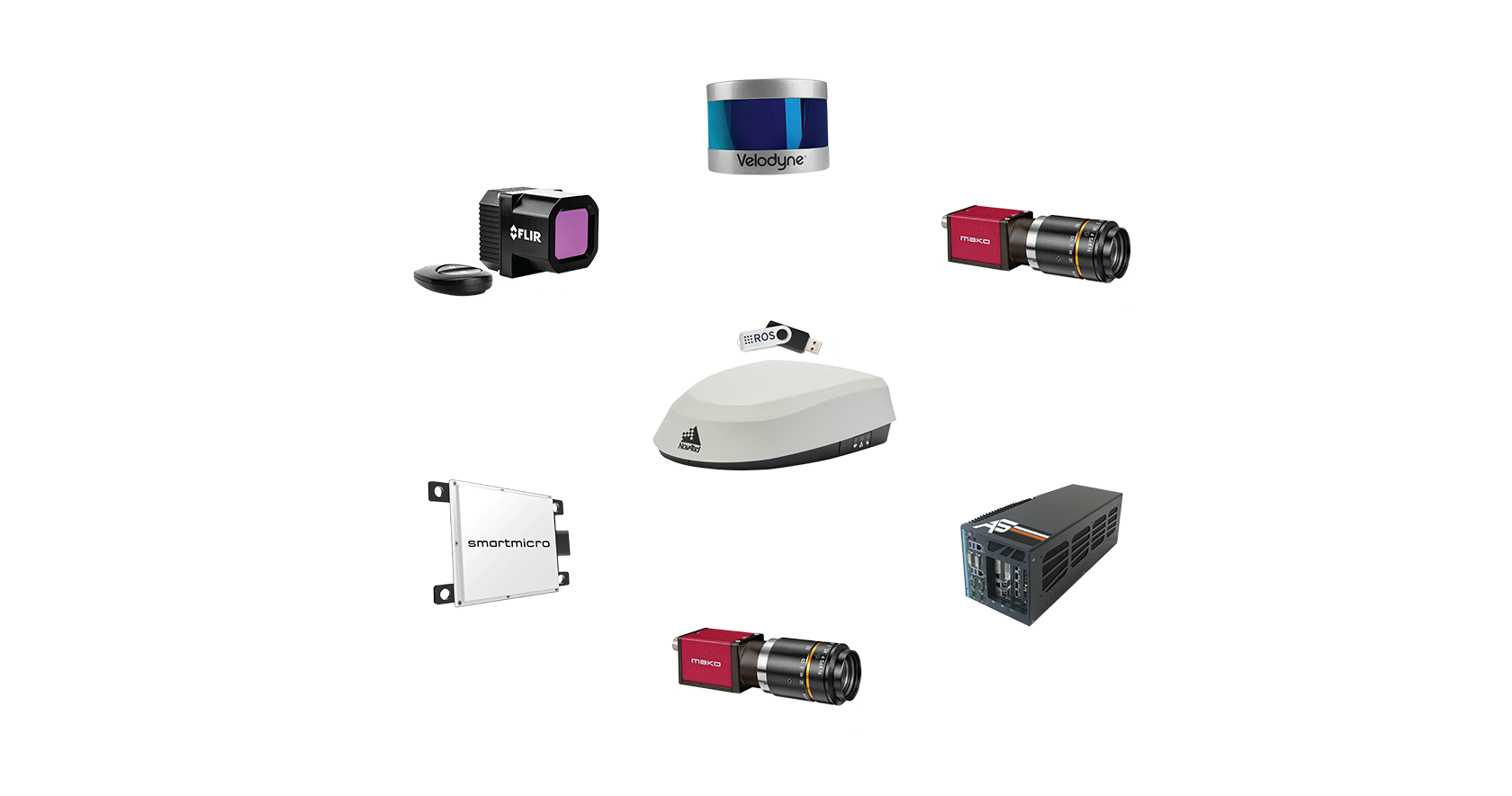 This all-in-one development kit provides the foundation to build remote and autonomous systems by leveraging multiple positioning, perception and sensing kits. The NovAtel Accelerating Autonomous Application Starter Kit brings together the sensing technologies from the Point-Cloud Application Starter Kit and the Vision Application Starter Kit.
This kit features sensors like cameras, GNSS, LiDAR, RADAR, thermal processing and the compute.
Features


Computing system that safely executes autonomy operations

Vision processing for situational and environmental awareness

Thermal processing for additional functionality in challenging environments

RADAR technology for obstacle detection and emergency stop systems

LiDAR technology for seamless localization and mapping

Relative localization capabilities

GNSS positioning for a precise and accurate position with both static and dynamic heading

Positioning and localization sensor fusing and time synchronization