PIM222A GNSS positioning receiver for ADAS and autonomy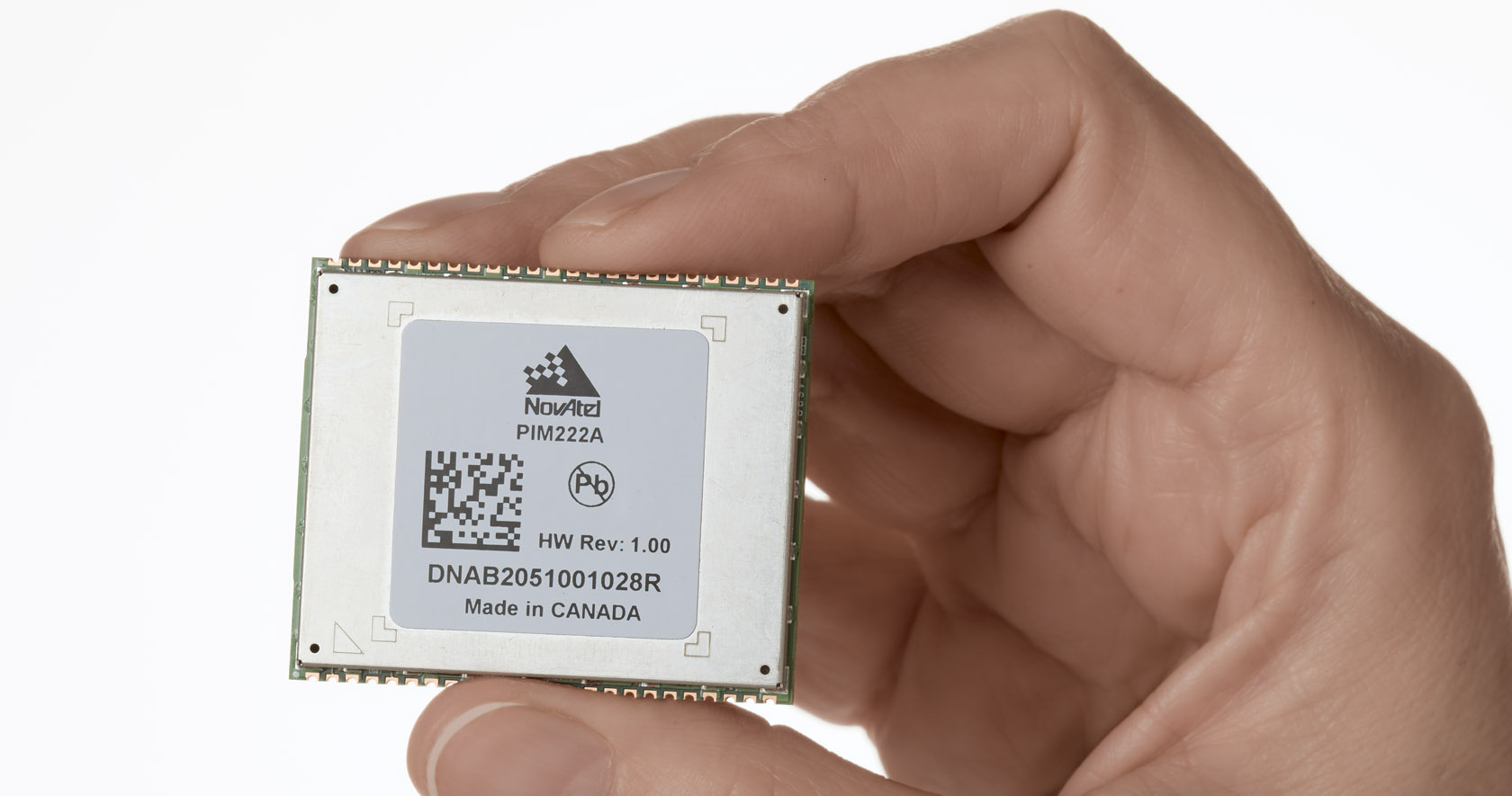 Built with automotive-qualified hardware in a package that is easy to integrate, the PIM222A receiver harnesses SPAN technology from NovAtel to provide accurate position data in environments that challenge GNSS availability.
This solder-down module delivers precise GNSS positioning for advanced driver assistance systems (ADAS) and autonomous vehicles, leveraging NovAtel's positioning expertise for on- and off-road applications.
The lightweight, power-efficient PIM222A receiver design can be applied to low-, medium- and high-production volumes while retaining a rich array of features, including options such as multi-frequency, multi-constellation, RTK and dual-antenna precision.
Benefits
Instant position and attitude — faster IMU calibration
Maintains accuracy longer into GNSS blackouts
Tracks and holds more satellites for sustained solutions
Higher resolution of application dynamics
Proven precision for automotive applications
Features
Dual antenna with IMU
Differential Distance Measurement Instrument (DMI) input via CAN
High sensitivity
50Hz Attitude
High-volume affordability
Attributes
| | | |
| --- | --- | --- |
| System Type | Module | |
| General Info | Length (mm) | 35 |
| | Width (mm) | 42 |
| | Height (mm) | 4.2 |
| | Weight (g) | 12 |
| | Typical power (W) | 1.2 |
| Signal Tracking | GPS | L1, L2, L5 (mode 2) |
| | Galileo | E1, E5a (mode 2), E5b |
| | BeiDou | B1|, B2|, B2a (mode 2) |
| Signals to module interfaces | GNSS to RF in | 2 |
| | UART | up to 3 |
| | USB 2.0 service port | 1 |
| | PPS (Timemark) | 1 |
| | SPI (for external IMU) | 2 |
| | CAN bus 1 | 1 |
| | External LAN short status | 2 |
| | Error line | 1 |
| Performance | Accuracy | RMS |
| | Time | 20 ns |
| | Velocity | 0.04 m/s |
| | Attitude INS heading | 1 degree |